COAD president holds press conference to discuss proposed prison solutions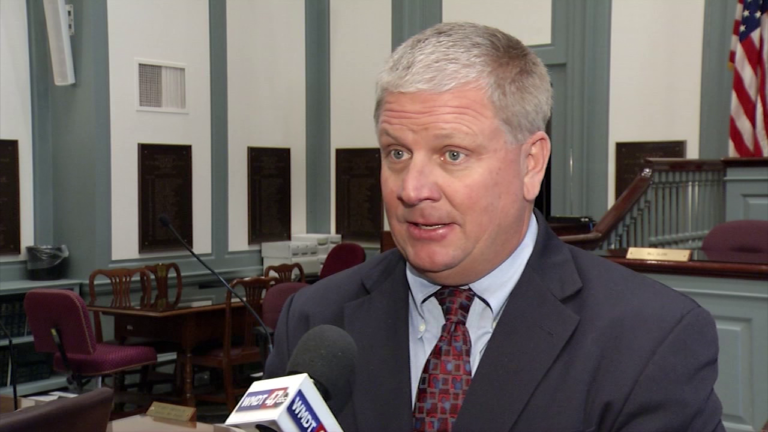 Correctional Officers Association of Delaware President Geoff Klopp held a press conference at Legislative Hall in Dover on Thursday afternoon to discuss proposed solutions to problems in Delaware's prison system.
Almost seven weeks since the death of correctional officer Lt. Steven Floyd, Klopp says nothing has been done and that correctional officers are at a breaking point.
"We are in a crisis situation; we just had a riot in a facility and nobody wants to do anything," President Klopp said."These are things I've been talking about for eight years and it takes the murder of Lt. Floyd to begin to think of having a conversation, which has yet to be productive."
Klopp says the James T. Vaughn Correctional Center alone needs more than 100 officers. To get those officers, COAD says they want a compensation package funded that would increase base correctional officer pay and lay out a plan for promotions, raises and retirement. This package, however, would require additional money from the Delaware General Assembly.
Klopp says current correctional officers are getting restless and need some hope. He says if COAD's demands go unanswered, officers could be ill prepared and another riot could happen.