18th Annual St. Paddy's Day 5K Run raised funds for a cure against a certain disease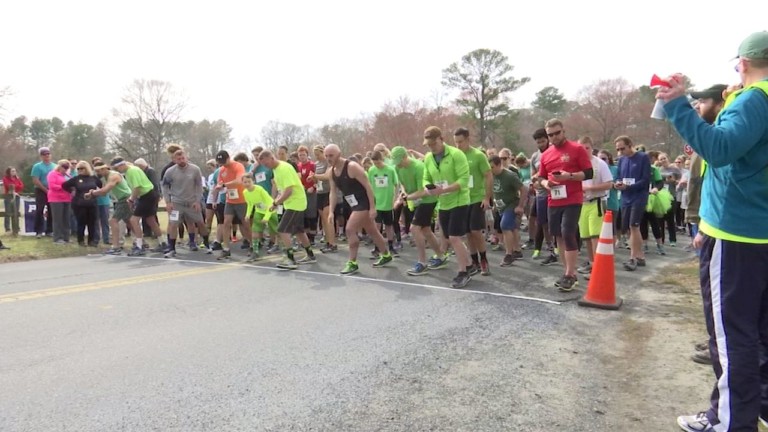 Many celebrated Saint Patrick's Day and those festivities continued the following day in Salisbury, as many gathered for a good cause.
More than 200 runners gathered at Salisbury Elk's Lodge for the 18th Annual St. Paddy's Day 5K Run and 2-Mile Walk.
All of those runners paid at least $20 to participate, as all those funds are heading to MAC Incorporated, which stands for maintaining active citizens.
It's a non-profit that is geared towards the elderly population and keeping them active.
The race director, Mark Welsh says the race was created with the mindset of staying active.
Welsh tells 47 ABC, the race will directly impact adult programs that affect those who have Alzheimer's or dementia.
The head of registry, Susan Bowman, says Alzheimer's affects many, which pushed her to volunteer.
Bowman says ,"Unfortunately as the Alzheimer's problem grows almost everyone does have someone or a friend involved. It's a terrible disease and terrible for the entire family and i felt that this was a good cause and this is a wonderful day for everyone and for a good cause."
The race started through volunteers in hopes of raising funds to find a cure for the disease.
We are told that they had 192 pre-registered runners and they think they will break a record this year with more than 250 participants.