Two men convicted in Dorchester County for hunting at night, poaching buck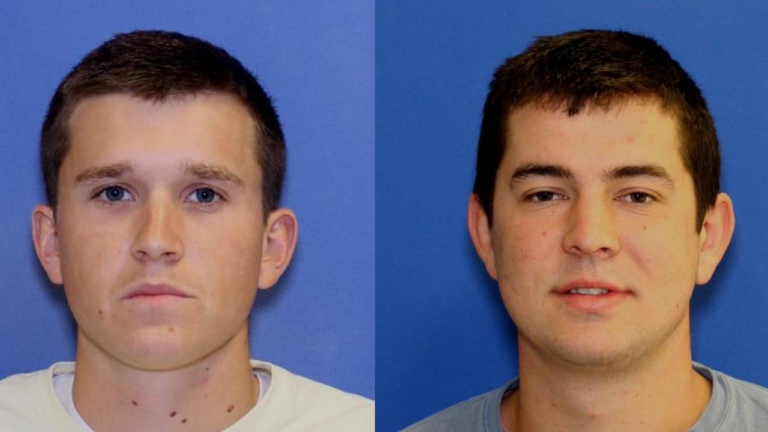 Two men were sentenced in Dorchester County on Wednesday under a new Maryland anti-poaching law, the Maryland Department of Natural Resources announced.
21-year-old Andrew Collison Harding of Vienna, Md. and 21-year-old Toby Allen Hughes of Seaford, Del. were found guilty of hunting deer at night, hunting deer from a vehicle, hunting deer during a closed season, having a loaded weapon in a vehicle and casting rays with an implement, also known as jacklighting, the act of shining a bright light into a dark area to find animals.
The incident the men were charged in connection to happened on the night of November 19th at a field off Maiden Branch Road near Vienna.
Officials say officers saw a pickup truck shine lights on the field, then heard gunshots. Upon stopping the truck, officers found a just-killed and untagged 9-point buck in the pickup truck's bed. They also found a loaded rifle in the pickup truck's cab.
Harding and Hughes were arrested and officers seized the rifle and the buck.
The deer meat was reportedly donated to Farmers and Hunters Feeding the Hungry.
Under Maryland's poaching law, the two men were ordered to pay $2,000 each to Maryland's Wildlife Management and Protection Fund and to perform 80 hours of community service.
The judge in the case also revoked the two men's hunting license privileges for two years. They will have to face one year of supervised probation.
DNR says under the new law, poaching fines will be based off measurements of the antlers of a poached deer, as measured in gross inches; the larger the antlers, the larger the fine bracket.