Maryland Democratic Party says Gov. Hogan's administration is censoring Facebook page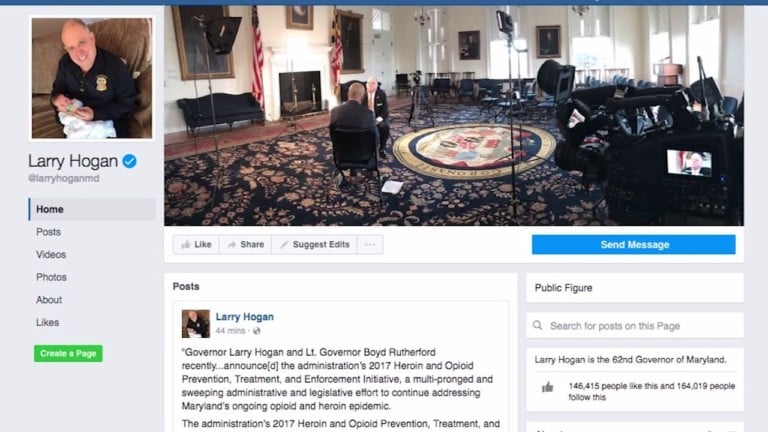 Maryland's Democratic Party says Governor Larry Hogan's administration is deleting Trump comments from his Facebook page, as well as banning social media users.
The party says they received comments from people upset trying to reach Governor Hogan, who has an active social media presence.
One of their concerns that users wanted to address was the issue of the travel ban. They were commenting on Maryland's Democratic Party's Facebook page saying they wanted Hogan's views on a variety of topics. But when they went back to see if the administration responded to their comments, social media users saw their comments deleted or were even blocked from the page.
Maryland Democratic Party's Communications Director tells 47 ABC that Facebook is a forum to share ideas and censoring residents who have concerns about issues happening in Maryland does not further the conversation.
The Communications Director states ,"It was very disappointing to hear the Governor's Office had taken to their page you know to silence people who may have disagreed with them or expressed some disappointment in the actions of Governor Hogan's administration."
47 ABC reached out to the Hogan administration, but we did not hear any response about the accusations.