Father arrested, son evades police after Salisbury pursuit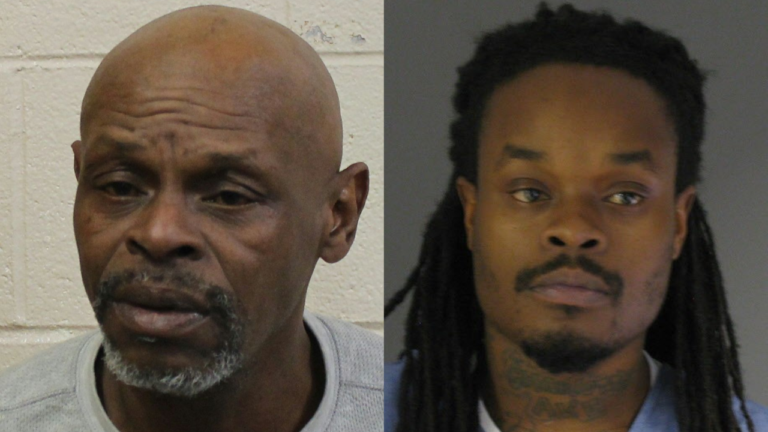 A Salisbury man is in custody and his son is still on the loose after officers from the Wicomico County Sheriff's Office initiated a traffic stop Thursday and recovered heroin and cocaine.
Police say shortly after 11:15 AM, a deputy attempted to stop a red VW Jetta for a traffic violation at Delaware Avenue and U.S. Route 50.
The Jetta didn't pull over and the deputy pursued the car up Delaware Avenue toward Jersey Road. Police say the deputy saw a baggie thrown out of the passenger window during the chase.
The car finally came to a stop in the area of Billy Gene Jackson Park and the driver jumped out of the car and ran away on foot.
Police say the passenger, 55-year-old Terry A. Milbourne Sr., also attempted to exit the vehicle, but was apprehended by the deputy. Police learned that the driver was his son, Terry Milbourne Jr.
Police recovered the baggie thrown from the car and report is was filled with cocaine and heroin. Based on the amount, police believe the Milbournes intended to distribute the drugs.
Milbourne Sr. is charged with possession of heroin and cocaine with the intent to distribute.
Milbourne Sr. was processed at the Central Booking Unit and seen by the District Court Commissioner. He has been detained without bond at the Wicomico County Detention Center pending bond review.
The Wicomico County Sheriff's Office is holding a warrant for Terry Milbourne Jr.'s arrest for possession of heroin and cocaine and charges related to evading police. Anyone with information on Milbourne Jr.'s location is urged to call the sheriff's office at 410-548-4890 or Crime Solvers at 410-548-1776.