Division of Professional Regulation unveil new set of regulations to fight opioid addiction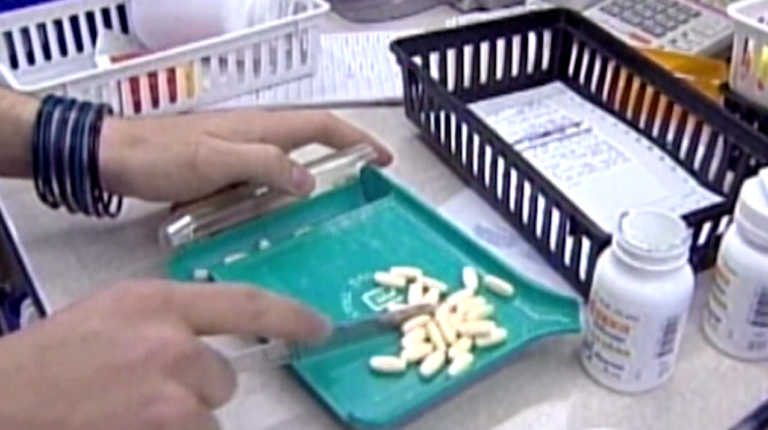 The Division of Professional Regulations unveiled a new set of regulations in order to assist those prescribing opioids for acute pain, as well as chronic and long-term pain.
The Division of Professional Regulations Director, David Mangler, tells 47 ABC that the state of Delaware is ranked 9th nationally in connection to opioid overdose deaths, equivalent to 240 deaths in that year.
Mangler told 47 ABC, these alarming numbers grabbed their attention, but another major reason for these new rules was the lack of regulations implemented.
One of the most notable rules the amount of drugs prescribed.
A first-time prescription to an adult patient for severe pain cannot exceed a week supply.
And if they do exceed the 7-day prescription, prescribers have to take serious measures, such as requiring clients to take a drug screening to possibly see if there are signs of an addiction.
Director Division of Public Health, Dr. Karyl Rattay, tells 47 ABC they are working hand-in-hand with the Division of Professional Regulations to help stop this growing epidemic in their state.
Dr. Rattay says, "We know we have to get less of those opioids out there in the community and additionally for those who are addicted to help support those getting into treatment."
The regulations will be implemented on April 1st, 2017, but they released them now, in order to get the word out to all the prescribers.
A full list of those regulations:
Key elements related to prescribing for an acute episode (injury or procedure) include:
• A first-time prescription to an adult patient for an acute episode cannot exceed a 7-day supply
• No prescription to a minor can exceed a 7-day supply at any time
• If professional judgment dictates more than a 7-day supply is necessary
o Document the condition triggering the prescription
o Query the Prescription Monitoring Program to obtain a prescription history
o Indicate that a non-opiate alternative was not appropriate
o Obtain Informed Consent
o Administer a fluid drug screen, at the discretion of the provider
o Conduct a physical examination which must include a documented discussion to elicit relevant history, explain risks/benefits of opioid analgesics and possible alternatives, and establish other treatments tried or considered
o Schedule periodic follow-up visits and evaluations to monitor progress, whether there is an available alternative to opiate use, and whether to refer the patient for a pain management or substance abuse consultation
Key elements related to prescribing for chronic, long-term treatment with an opiate include:
• Those listed above
• Query the PMP
o At least every six months and more frequently if clinically indicated
o Whenever the patient is also being prescribed a benzodiazepine
o Whenever the patient is assessed to potentially be at risk for substance abuse or misuse
o Whenever the patient demonstrates loss of prescriptions, requests for early refills, or similar behavior
• Administer fluid drug screens at least every six months
• Obtain a signed Treatment Agreement
Informed Consent elements must include at least:
• The drug's potential for addiction, abuse, and misuse
• The risks of life-threatening respiratory depression associated with the drug
• Potential for fatal overdose as a result of accidental exposure, especially in children
• Neonatal opioid withdrawal symptoms
• Potential for fatal overdose when interacting with alcohol
• Other potentially fatal drug interactions, such as with benzodiazepines
Treatment Agreement elements must include:
• The patient's agreement to take medications at the dose and frequency prescribed, with a specific protocol for lost prescriptions and early refills
• Reasons for which medication therapy may be re-evaluated, tapered or discontinued, including but not limited to violation of the Treatment Agreement or lack of effectiveness
• The requirement that all chronic pain management prescriptions are provided by a single practitioner or a limited, agreed-upon group of practitioners
• The patient's agreement to not abuse alcohol or use other medically unauthorized substances or medications
• Acknowledgment that a violation of the agreement may result in action as deemed appropriate by the prescribing practitioner such as a change in the treatment plan, a referral to a pain specialist, or referral to an addiction treatment programs
• The requirement that fluid drug screens be performed at random intervals at the practitioner's discretion, but no less than every six months.