Company No. 1 announces secession from Salisbury Fire Department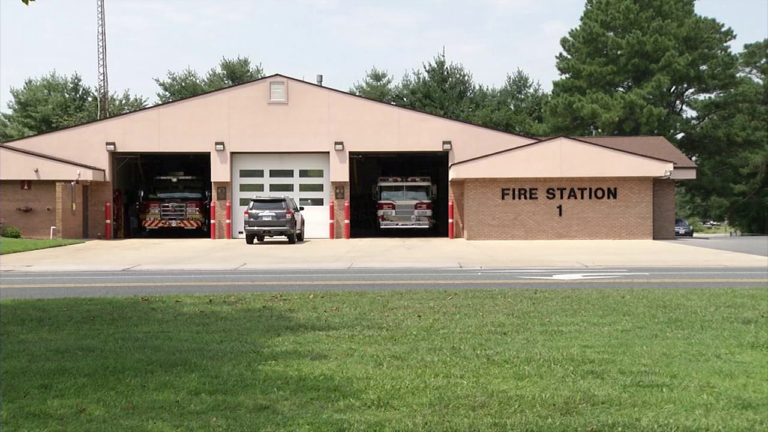 One of Salisbury's well recognized volunteer fire companies has announced its decision to split from the City of Salisbury and the city's fire department.
Salisbury Fire Department Inc., Company No. 1 says in a letter signed by President David Elliot and Vice President Charles Foskey that their separation from the city will be effective July 1 of this year.
In a press release Company No. 1, known as "the Corporation," states that they believe there is a better way to fulfill their mission. Company No. 1 says its mission is to effectively provide emergency and firefighting services, which can be improved by establishing a new base of operation outside of city limits and outside of the Salisbury Fire Department's sphere of influence. They say they will be relocating from their Beaglin Park facility to a location better suited to respond to the surrounding county area.
Salisbury Mayor Jake Day says the President and Vice President have the authority to release the statement, but their views do not represent the views of the rest of the volunteers at the station. Day said although a situation like this would be the end of the relationship between the corporation and the city, 19 of the 30 volunteers have been contacted about keeping their post.
On Wednesday night, a plan was brought before City Council to move funding in order to fully staff the station around the clock. The mayor went on to say citizens can expect to see the same, if not better, service from their fire companies.
"And so what you will see if you are a resident of the Salisbury fire district is no change. You will have 100 percent, in fact, better service, 100 percent paid and volunteer hybrid response to every single fire call and EMS call in the entirety of the Salisbury district," Day said.
When asked if there is the possibility the volunteers could act independently, Day gave a grim forecast saying there will be no change in fire territory, and there is no willingness to build another fire building.
A similar situation in 2003 occurred when volunteers from Station No. 2 threatened to leave the city to operate as an independent entity. That situation arose due to a disagreement over plans for reorganizing the department. Volunteers at Station No. 2 ultimately voted not to secede.
The Corporation stresses that they will continue to provide volunteer services to the City of Salisbury as part of the Salisbury Fire Department until the July 1 split.
The Corporation highlights a history with the city and Wicomico County going back to their founding in 1986. In recent years, they say the City of Salisbury has increased funding for permanent firefighter staffing, decreasing the city's need for volunteers like the Corporation.
Officials say a mutual-aid response agreement with the City of Salisbury and surrounding fire departments still needs to be made for the Corporation's new role.