Understaffed and unpaid, State officials admit problems at ECI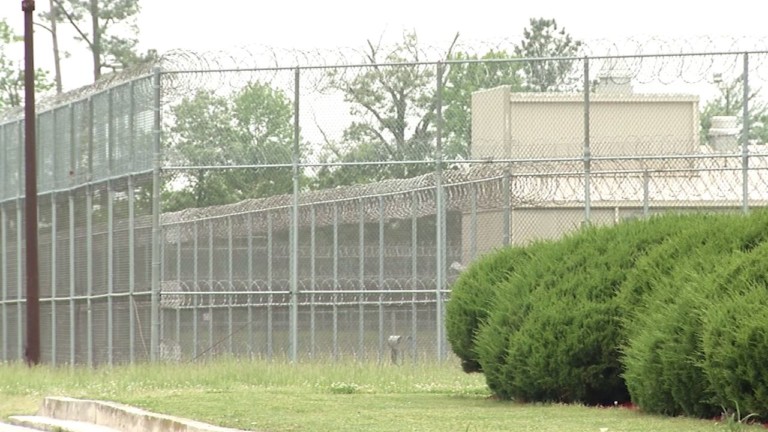 Understaffed and unpaid are just two of the issues plaguing Eastern Correctional Institution. Dina Holden has been a Correctional Officer at ECI for the past three years. She says this is the worst she's ever seen it.
Holden says, "We don't have enough people, we don't have enough staff to actually run our compound, full-force, the way it should be."
One housing unit has about 380 inmates and six officers. If you to take staffing down, you might only have four officers in a house.
Gary McLhinney is the Director of Professional Standards for the Maryland Department of Safety and
Correctional Services. He admits they are severely understaffed and blames a new testing system, the polygraph examination. We are told the test is very intense with multiple questions and taking long hours.
Holden describes the process, "It's very intense. It's just the same questions asked repeatedly, but in a different way just to see if you're going to get the same answer. It causes a lot of stress, nervous, sweating, not really sure if I didn't answer this question, they just say it's very intense."
Maryland is down 800 correctional officers and while they've interviewed 4,000, they've only hired 80. At ECI, they're down about 60 officers. Senator Jim Mathias says his team has been keeping an eye on the situation.
Senator Mathias says, "Clearly the staffing is a real concern for the safety, first of all of the correctional officers and employees that work in these institutions."
But McLhinney says they can't rush to hire stating, "We won't sacrifice our standards in order to just bring people in and bodies in positions because it makes an unsafe environment for our correctional officers as well as those we are responsible for protecting."
But the stress of understaffing is putting pressure on guards who are forced into a "drafting" process. If they don't have enough volunteers then people are drafted either to stay over from their current shift or to come in and their paid time and half and overtime for those hours of work. Some are working as much as 80 hours in overtime.
Another complication, an error with a new pay system while some not getting paid. It's a problem the State admits they are working to correct.
Senator Mathias says, "This has been an issue plaguing them for some time. I think it's getting better but what's most important is when a person puts in a full day work, a full week's work, whatever their work is, it's vital they get paid for that work."
Now, McLhinney says they are working hard on recruiting new hires. They are having recruitment events, even same-day testing. McLhinney notes those who are currently employed there are outstanding and dedicated workers. But it is a challenge to get quality individuals to do a very difficult, dangerous, and demanding job.
ECI has also just gained a new warden. We are told Warden Ricky Foxwell has a great amount of respect from management as well as the correctional officers. They hope Foxwell will bring some good changes that employees are looking for.