Maryland's Fiscal Year Budget has a portion of money for Wicomico County projects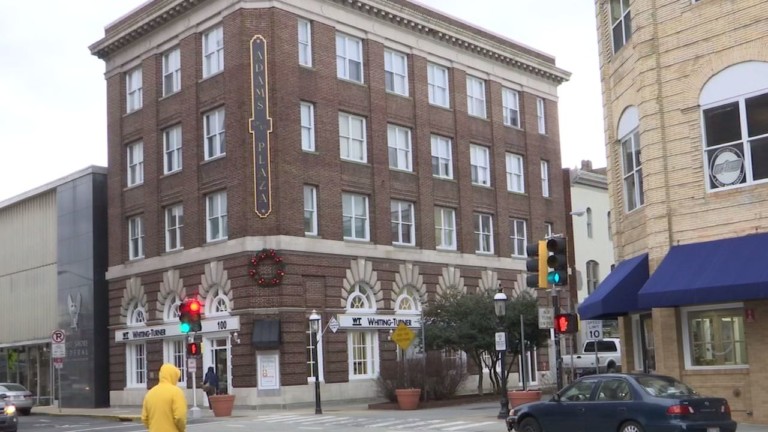 Governor Larry Hogan's Fiscal Year 2018 operating budget came out January 18, 2017.
It's $17.1 billion, which includes record spending on K-through-12 education, just over a billion for mental health and substance abuse services and nearly 3 billion in capital spending.
When the proposed investments came out, we spoke to Salisbury Mayor Jake Day about what that will mean for his community.
Salisbury Mayor Jake Day tells 47 ABC that Hogan's Fiscal Year budget will assist in major projects.
One including a $1 million dollar project for the revitalization of Main Street and Downtown.
Salisbury will completely renovate the area adding features such as new benches, sidewalks, and even bike lanes.
But ultimately one of the most interesting pieces the running of Maryland's first gigabit broad band in service into every single building, which means every business, every residence will have access to Maryland's fastest high speed internet.
Phase one of the Salisbury Main Street master plan started in November.
Phase two and three will expand the Downtown Plaza from West Main Street around the corner and north on Division Street to Route 50.
Another attraction benefiting from this budget is the investment in the skate park for phase 2, which is about $180,000.
Mayor Day says, "We're excited about the skate park, what we're most excited about is that we got people in Annapolis willing to fight for it."
This small expansion will add to the city park area.
But Mayor Day says the state funding is more than just a development investment, it's an overall investment in the area.
He believes these improvements will create economic growth and job growth as well.
We're told phase two of the skate park project should be complete in about a year and a half and they estimate phase one of the the Main Street master plan should be done by this coming November.
Other capital projects benefiting from the funding are $5 million for West Salisbury Elementary School as well as $145,000 for the renovation of the Downtown Salisbury Library branch.
A spokesperson from Governor Hogan's office sent us the breakdown for Wicomico County:
Wicomico County
Total Aid is $180.2m (2.9% increase)
Total Aid includes:
K-12 – $157.7m (2.7% increase), which equals Per Pupil Funding – $11,057 (2.9% increase)
Libraries – $1.3m
Community Colleges – $5.8m
Public Safety – $1.4m
Transportation – $3m (25.4% increase)
Miscellaneous – $11.1m
in addition there is:
Disparity Grant – $8.7m
Capital Projects – $13.7m, including
$5m for West Salisbury Elementary School
$1m for Salisbury revitalization
$180k for Phase 2 of Salisbury Skate Park
$145k for Salisbury Library Renovation
Salisbury University
$55.2m in State operating support
$630k for Salisbury Animal Health Laboratory replacement (also included in total above)