UPDATE: Jury deliberations for daycare death moves on to second day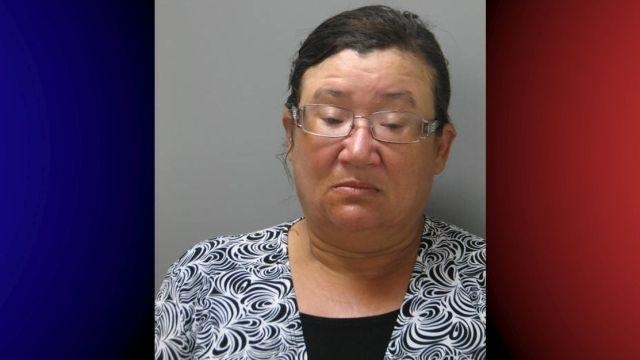 A jury of 12 will return Friday morning to resume deliberating in a trial against a Millsboro daycare owner accused on murder.
Valorie Handy, 52, faces one count of first degree murder by abuse after a 10-month old boy died in her care in January 2015. The child was enrolled at her daycare, Handy's Little Disciples on Layton-Davis Road.
The jury began deliberating around 1 p.m. Thursday following more than three hours of closing arguments from prosecutors for the state of Delaware and Handy's defense team.
A prosecutor for Delaware told the jurors Handy was the sole provider of the child in the hours he was at the daycare that January day.
During the ten day trial, the medical examiner who performed the child's autopsy testified he died from a acute intoxication of diphenhydramine after a large amount was found in his system.
The drug is an active ingredient in Benadryl, which can cause drowsiness.
The state claims it was Handy who fed it to the baby, arguing she was the only person who would have benefited from a sleepy child. 
During trial, a copy of Handy's written policy required "quiet times" was presented as evidence. According to the policy, this was her time to "recharge" and catch up on paperwork.
What the state did not collect as evidence has been described as a "fundamental flaw" in the case by the defense team.
During testimony, a detective with Delaware State Police testified they did not collect food that was consumed by the child or sent to the daycare by his mother during the investigation. Items included bottled breast milk, jarred food, graham crackers and applesauce.
In a ruling announced Thursday, the judge noted the state's failure to provide and preserve evidence and instructed the jurors to assume the evidence would have been in the defense's favor had it been collected.
During closing arguments, the defense argued the jurors could not convict someone off of speculation and also noted there was evidence collected more than a year after Handy's arrest.
The defense also claimed the state's argument was constructed "piece by piece" on a theory that essentially fell apart.  
If the jury acquits Handy of first degree murder by abuse, they are asked to consider three lesser included charges: manslaughter, second degree murder, and criminally negligent homicide.
Deliberations will resume at 9 a.m. Friday.