UPDATE: Four people suffered injuries in Dover apartment complex fire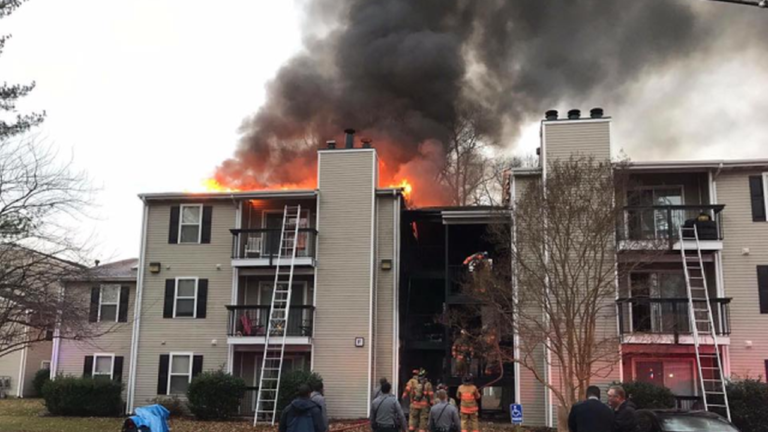 Three firefighters and one resident reportedly suffered injuries after a three story fire at a Dover apartment complex Tuesday morning.
According to Dover Fire Department, around 7:10AM, firefighters responded to a three story fire at Cedar Chase Apartment Complex on North Dupont Highway.
Officials say that it took about thirty minutes to extinguish the fire and four people were taken to the hospital for head, back and hand injuries.
One resident also reportedly suffered minor injuries after jumping out of a window to escape.
Officials say that residents are being assisted by the red cross because of heavy smoke and water damage.

The cause of the fire is under investigation.