On the Job: Wicomico Public Library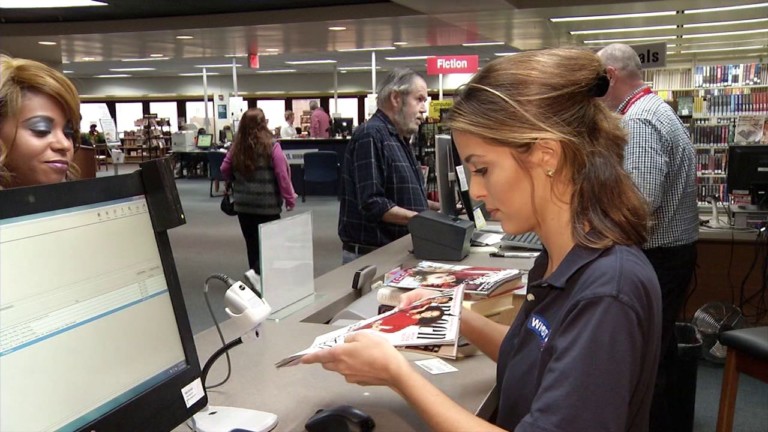 Whether you're a fan of mystery, horror, or even a little romance, the Wicomico Public Library has what you're looking for. But a lot of work goes into making sure they have what you need!
Monica Buckley is the senior circulation assistant and she's been working at the library for the past 18 years! Our first job, checking out customers at the circulation desk.
When its time for the books to go back on the shelves, Buckley says, "It's categorized by the authors last name then first name then title." Buckley says to make things a little easier, they use the dewey decimal system.
Buckley says a lot of people request books at the library. They call these picks. First you have to label them, then they go on a holding shelf for the customer. Often times, you have to go out to the shelves to find these books.
Another feature the library has is their bookmobile! The bus, which is full of books and moves, travels to different area schools and allows children to pick a few books to take home with them.
The Wicomico Public Library also offers their own small bookstore where you can buy books for just a few dollars and all the proceeds go back to the library. Next week "On the Job" 47 ABC heads to the brace place in Salisbury to see what it's like to be an orthodontist.