UPDATE: Punkin Chunkin TV special cancelled following explosion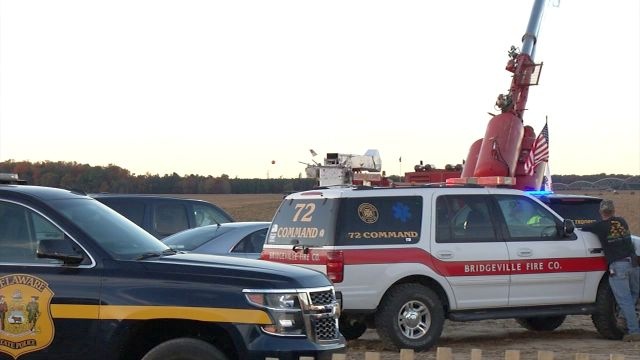 A 3-hour television special on this year's Punkin Chunkin event, set to air on Science Channel, has been cancelled due to the fact that a woman was seriously injured at the event.
The November 6 incident resulted in an explosion, as an air cannon called "Pumpkin Reaper" was preparing to launch.
Police say for unknown reasons, the trap door of the cannon, where the pumpkins are loaded, separated upon the launch of the pumpkin.
The door as well as other machine parts were blown away from the cannon and into the air before coming down and hitting a 39-year-old woman in the head and around the face.
The VP of Publicity at Animal Planet and Science Channel provided 47ABC with the following statement:
"In light of the unfortunate incident at the Punkin Chunkin event on Nov. 6, Science Channel will not air Punkin Chunkin as originally planned. We are sending our hopes and prayers for a full recovery to the injured woman, her family and loved ones."
The woman was then treated on scene by Sussex County Paramedics and transported by EMS to Nanticoke Memorial Hospital. Police say that she was stabilized and flown to Christiana Medical Center by LifeNet Helicopter where she was listed in critical condition.
A 56-year-old man was also injured in the incident and was transported by EMS to Nanticoke Memorial Hospital where he was treated for non-life-threatening injuries, and later released.
Delaware State Police Cpl. Gary Fournier also told 47ABC that this was deemed an industrial accident.
The names of the victims have still not been released.
47ABC reached to Punkin Chunkin president Frank Payton on Monday, who says they have "no comment" on the cancellation of the TV scheduled program or the future of Punkin Chunkin.