UPDATE: Assault suspect reportedly charged with murder after connection found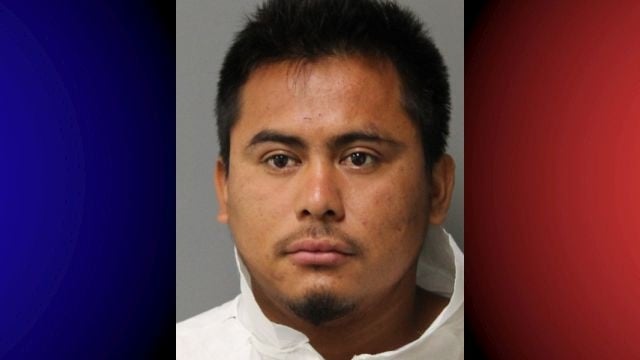 Police say a man has been arrested in connection with the death of a 30 year old Georgetown man.
According to police, around 2:54AM on Sunday, troopers responded to Wilson Hill Road for a report of an assault where troopers made contact with a 40-year-old woman at a neighboring house who said that she had just been brutally assaulted by her tenant.
Investigation reportedly found that 22-year-old Juan Carlos Tovar Cruz,  reportedly began assaulting the woman who let him rent a room in her house, around 7PM on Saturday. At one point, police say, he tied her to her bed, grabbed a kitchen knife and began cutting her about the legs, throat, and hands. Once the assault was over, police say he untied her and left the bedroom which gave her time to leave and run to a neighbor's house where they called 9-1-1. Police say the victim was then taken by Emergency Medical Services to Nanticoke Memorial Hospital where she was treated and later released with serious but non-life threatening injuries.
Police say during the investigation, troopers responded to the victim's home where they found an unidentified man in the driveway. Paramedics then reportedly got to the scene and pronounced the victim dead. Police say the victim was identified as 30-year-old Ricardo Perez-Ramirez of Georgetown, and that when an autopsy was conducted on Monday, his death was ruled a homicide by blunt force trauma to the head.
Delaware State Police Homicide Detectives reportedly took over the case, and after searching the house, they reportedly found documents in the bedroom of Cruz which positively identified him.  
On Sunday, around 11:15 PM,  troopers reportedly found Cruz near Concord Road (Route 20) west of County Seat Highway (Route 9), in Seaford after a call of a suspicious person in the area. Police say, Cruz was arrested without incident and taken to Troop 4 Georgetown, where he was charged with one count of first degree assault, and possession of a deadly weapon during the commission of a felony.  He was reportedly arraigned at JP3 and committed Sussex Correctional Institution on $80,000 cash bond.
Police say that on Tuesday detectives linked Cruz to the murder and charged him with first degree murder and possession of a deadly weapon during the commission of a felony. He was reportedly arraigned at JP3 and remains in custody at SCI on an additional $2,500,000 cash bond.