Third annual Salisbury HERO Day takes place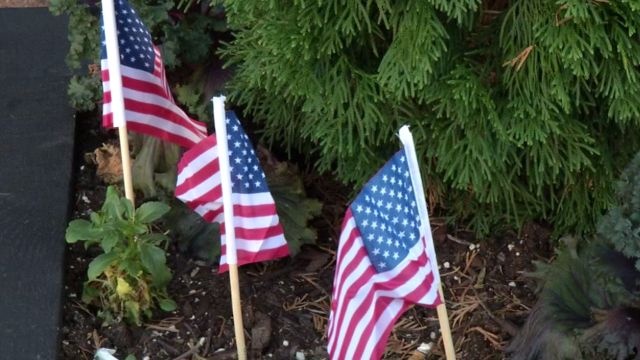 In honor of Veteran's Day, the third annual Salisbury HERO Day is a race dedicated to raise money for veterans and to get the community together.
HERO Day started with four community members, all military affiliated. Army spouse, Alison Pulcher was one of the dedicated members and event organizers. 
The event allows the community to be physically activate by participating in a 5k. Pulcher tells 47 ABC they have added on some new activities this year, such as a kids race as well as a dog walk. A new feature also provides dog tags as race medals to the participants.
These dog tags are detailed with the stamped date and event information, as well as personalizing the tags with the participant's name.
Veteran Thomas Pulcher tells us that these dog tags are an important symbol. Pulcher says they are a symbol of the military and they have a heritage behind them. He states, "I still carry my grandpa's dog tag her wore in WWII and Korea. I've worn it in Iraq and Afghanistan along with my dog tags there all on the same chain."
HERO Day is also a day to dedicate and appreciate those who have served for our country. With a registration of $25, all of the money raised will benefit veterans.
We are told, 100% of the race proceeds are split this year between Operation We Care, which is a local organization that puts together care packages for soldiers and America's Vet Dogs, which is based locally out of ECI. During the week the inmates train the dogs and on the weekends, they are fostered with local families. Once they graduate from the program they are then given to veterans in need of a service dog.
Pulcher says this event is a great way to bridge together the civilian community and the military community by recognizing our heroes in the community.