Mayor Jake Day speaks at State of the City Address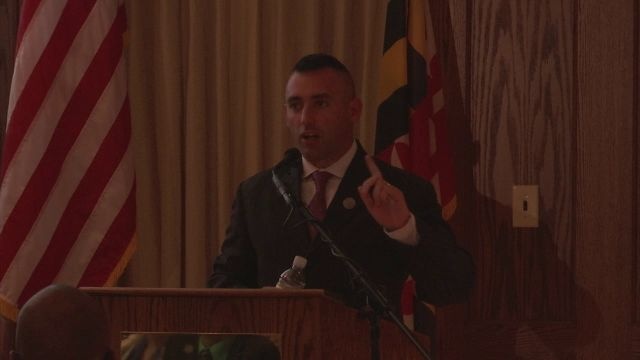 On Thursday night Mayor Jake Day held his State of the City Address at Salisbury University. A few people spoke briefly before Mayor Day including SU's President Doctor Janet Dudley-Eshbach and President of the Salisbury City Council Jack Heath.
Mayor Day says he's very excited about his city council team. He spoke about new additions to the city this year, including TedX. As far as the plans for next year, Mayor Day tells 47 ABC, "Now it's talking about refining our management techniques that we created such as the result SBY management program, I think what you're going to see over the coming year is execution on that vision for community centers, you're going to see execution on expansion on some of our downtown projects, continue to expand our youth development projects."
Mayor Day adds that one of his main goals is to end veteran homelessness by June 30th of 2017.