Eagle injured in fight to be released back into the wild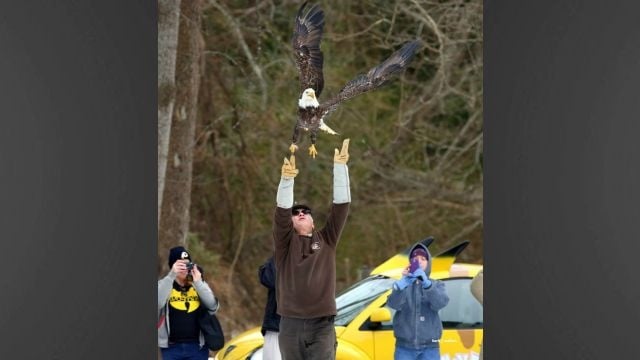 (AP) – A bald eagle that was injured in a fight with another eagle is set to be released back to the wild.
The Wildlife Center of Virginia will release the bird on Wednesday at 1 p.m. at Chippokes Plantation State Park in Surry County.
 
The Wildlife Center says the bird was captured after it was spotted in what was a likely territorial dispute with another eagle. The eagle had chest and shoulder lacerations, abrasions near its eyes and legs and internal trauma. The other eagle in the fight flew away.
 
The center says the injured eagle has been rehabilitated and is able to fly well again.
 
Officials have placed a transmitter on the animal that will allow them to track its movements.