Del. politicians bury hatchet days after election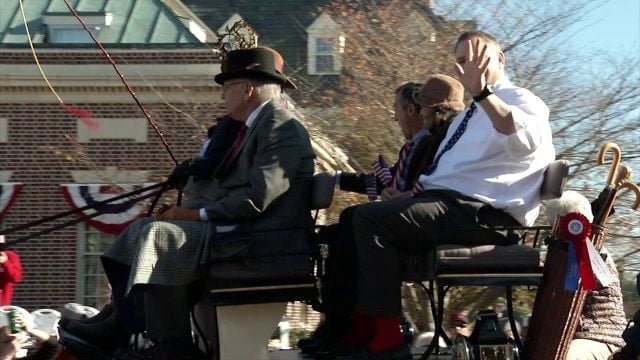 It was a massive town celebration in Georgetown on Thursday, with a parade from Sussex Central Middle through East Pine Street followed by the official "reading of the returns".
At the 102nd Return Day,  many officials 47ABC spoke to say town spirit was exactly what was needed following the election by burying the hatchet and starting Delaware's newly elected officials on a good foot.
"The campaign season is over. Now's the time to work for the good of the people of our state whether you're democrats or republicans," says Delaware Governor-elect John Carney.
Carney will succeed current Governor Jack Markell after spending six years in what he described as a "very divided" congress as a U.S. Representative for Delaware; however, it's through efforts like Return Day which he says proved to be effective.
"We had a bipartisan breakfast group that met on a weekly basis and those republicans became good friends and we worked together on a lot of things, particularly things that affected our state," says Carney. "I think we need that and Return Day more than ever this year."
Burying the hatchet and unifying as one is the very core and purpose of Return Day, and District 16 Senator Colin Bonini says he's on board.
Senator Bonini was defeated by Carney in the race for Governor, but says he looks forward to any bipartisan efforts especially when it comes to the state budget.
According to Bonini, the budget currently faces a deficit between at least 200 and 300 million dollars.
"I know that you don't hear that stuff coming out of Washington, DC but here in Delaware…I mean, John faces some very difficult decisions and I think if I can help make some of those decisions, and quite frankly, if my fellow republicans give him the support to make those decisions, I think we're going to do it," he explains.
Several roads nearby the Circle have been closed in preparation for the celebration. We are told they should be reopen to traffic by 8 p.m. Thursday.