Van Hollen, Szeliga, differ on economic issues in debate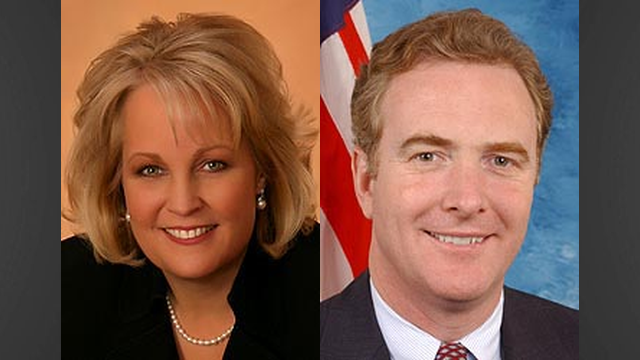 (AP) – Rep. Chris Van Hollen and Del. Kathy Szeliga (shuh-LEG-uh) have expressed big differences over economic policies in a Maryland U.S. Senate debate.
Van Hollen, a Democrat, said Friday on WAMU-FM that he would support moving toward a federal minimum wage of $15 an hour. He says it's a scandal that someone can work 40 hours a week and still be below the federal poverty level.
 
Szeliga, a Republican, says she supports keeping the federal minimum wage at $7.25 an hour. She says raising the minimum wage is a short-term solution to a long-term problem. She says the best answer is to create opportunities so people can have careers, not minimum-wage jobs.
 
Van Hollen is a seven-term congressman. Szeliga has been a member of the Maryland House of Delegates since 2011.