UPDATE: Team from Kazakhstan prepares to launch following Wallops success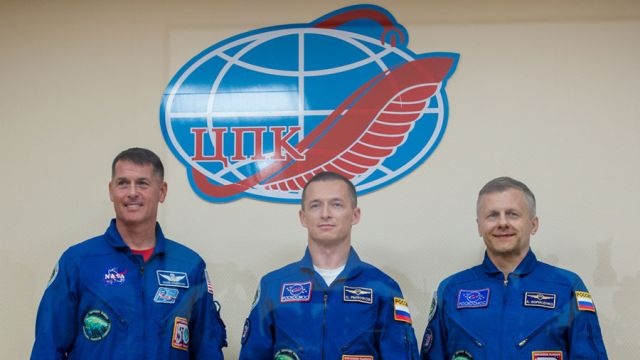 Following the success of an Antares rocket launching from Wallops Island on Monday night, another rocket is set to launch from Kazakhstan.
The Antares rocket, carrying 5,100 pounds of cargo in the Cygnus spacecraft, is heading to the International Space Station ('ISS') on a resupply mission.
According to NASA's blog, a Soyuz rocket is set to launch three Expedition 49-50 rew members, to their new home in space early Wednesday morning.
The three aboard the flight are NASA astronaut Shane Kimbrough and cosmonauts Sergey Ryzhikov and Andrey Borisenko.
The new crew is scheduled to arrive Friday morning and dock to the Poisk module after two days of flight tests.
Kimbrough, Ryzhikov and Borisenko will live in space until February.
Cygnus is expected to reach the ISS on Sunday morning.