UPDATE: IRSD accused of using GW Carver as "dumping ground"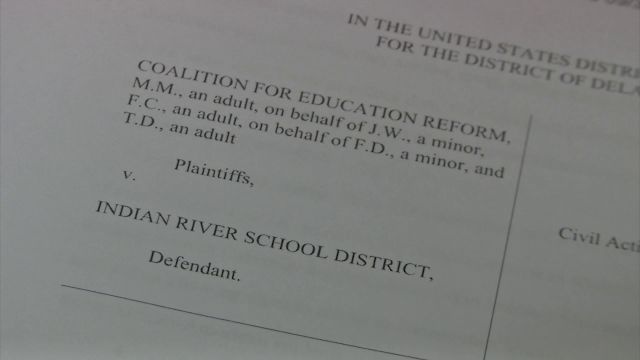 The Indian River School District ('IRSD') is at the center of a federal lawsuit on the grounds of racial discrimination.
In a 36-page lawsuit filed on September 30 in the U.S. District Court for the District of Delaware, the Coalition For Education Reform claims IRSD is using the George Washington Carver Academy as a "punitive dumping for African-American students".
According to the lawsuit, the district allegedly removed them from schools and sending them the special-education school labeled as "Carver" in the lawsuit in disproportionate numbers.
The complaint claims African-American students account for just 13 percent of the overall student population in the school district, just under 43 percent at Carver.
The lawsuit includes two parents as plaintiffs. One is identified only as F.C. and has two children, identified as T.D. and F.D.
According to the lawsuit, T.D. attended Indian River High School until September 2015. He was sent to Carver for alleged disciplinary referrals. Instead of returning T.D. to Indian River high after eight weeks, the lawsuit claims officials at Carver continued to issue "new referrals" which attorneys claim amounted to intimidation and bullying by school staff.
Carl Hittinger, an attorney for the coalition, says in part "By operating Carver to marginalize, punish, and stigmatize African-American children, Indian River School District is perpetuating a long and disgraceful tradition of racially segregated education in Sussex County, Delaware – a shameful tradition this lawsuit is intended to expose and finally eliminate."
47 ABC reached out to the Indian River School District for a comment.
Attorney Mike Stafford says they're aware of the complaint and are reviewing the allegations; however, the school district will not be making comments beyond that pending litigation.
Hittinger says the judge who will be hearing this case is expected to be selected sometime Tuesday.
For a full copy of the lawsuit, click here.