UPDATE: Del. AG eyes heroin, opioid abuse efforts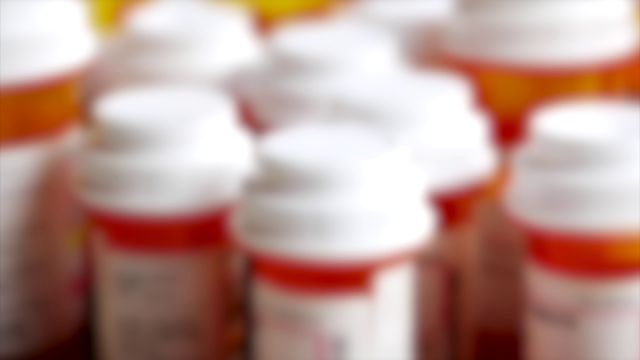 Attorney General Matt Denn says more work is needed to tackle heroin addiction and prescription painkiller abuse in Delaware.
It's been over a year Since the state of Delaware released an outline of efforts toward combating opioid abuse.
The August 2015 report issued four recommendations, three of which were implemented including expanding the use of Naxolone among law enforcement officers.
The number of police agencies carrying the emergency treatment has increased from six to 23, but the number of overdose related deaths in 2015 actually increased than in 2014.
Officials say 187 people died from overdoses in 2014, compared to 228 in 2015; however, these numbers don't reflect the number of saves thanks to easier naxolone access. There were more 80 documented saves in the outline's first year.
At a press conference Wednesday, Attorney General Denn released three new specific areas his office would like focus on: a tightened prescription drug monitoring program, better insurance coverage, a education.
"There's been a slight shift from heroin towards fentanyl, but the overall overdose numbers have not improved," explains Denn.
Between Medicaid and the Affordable Care Act, Denn explains most people suffering from substance use disorders are covered by health insurance for treatment.
The problem, he says, is that people have reported frustration with treatment options.
"It's covered by their insurance but many times, they're being required to go to a much lower level of treatment before they relapse," he explains. "They're able to get a much appropriate level, and we just don't think that's a good way to approach the problem as a matter of fact, it's very dangerous."
The DOJ also stresses the importance of medical providers being notified when their patients overdose on painkillers or are diagnosed with substance abuse problems.
David Humes, a board member of the grassroots organization Attack Addiction, tells 47ABC he supports more police departments being equipped with naloxone. It's used to treat an narcotic overdose in an emergency situation.
"The feeling is from Kent and Sussex County…you don't have the density of population that you have in new castle county and in those two counties, you also don't have the county police force that you have in new castle county," says Humes. "So, I think the state police carrying could even save more lives."
The ultimate goal, according to Denn, is get past just saving lives but not overdosing in the first place.
"We want the numbers down, both because of the impact on the criminal justice system but more importantly just because of the human toll," says Denn.
47ABC also spoke to the Delaware State Police. We're told they are in the early process of training their troopers to carry and administer naloxone within the next year.