SHA maintenance shops offering vests to help protect trick-or-treaters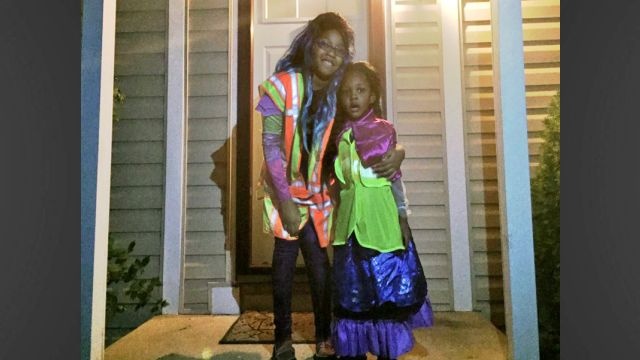 Children and adults need to be on the lookout for cars while they are out trick-or-treating.
Officials from the State Highway Administration say that in order to protect the witches, goblins, princesses, pirates and other creatures taking to Maryland streets this Halloween, the Maryland Department of Transportation's State Highway Administration will lend reflective vests to children and their chaperones as part of the annual "Vests for Visibility" Program.
These vests are designed to be worn over clothing, and the the reflective elements help increase the visibility of pedestrians.
The vests will be available in most counties, listed below, at SHA maintenance facilities between Wednesday, October 26 and Friday, October 28 from the hours of 8AM and 4PM. Officials say they will be issued on a first come, first served basis and need to be returned by Friday, November 4.
"The Vests for Visibility program emphasizes the importance of our pedestrian message: 'Look Up, Look Out' – for both pedestrians and drivers. Even if you are not taking advantage of the opportunity to borrow a reflective vest, be sure to stay visible during evening hours – on Halloween and every night," said SHA Administrator Gregory Johnson, P.E. "With the upcoming time change, we want to make sure that drivers and pedestrians are following the rules of the road and looking out for each other."
Safety Tips from the SHA:
FOR MOTORISTS:
Stop for pedestrians – Maryland law requires motorists to stop for pedestrians in marked   crosswalks and intersections.
Stay alert – Don't use your phone while driving.
Obey the speed limit. Speeding only makes it more difficult to stop unexpectedly.
Motorists should be more cautious during peak trick-or-treating hours between 4PM and 9PM.
Enter and exit driveways slowly. Use caution when turning at intersections.
Be alert for children darting across the street and crossing between parked cars.
When driving children to and from different activities, make sure all seat belts are fastened and let children out of the car on the curbside.
Never drink and drive. Designate a sober driver or take a taxi/ride service.
FOR PEDESTRIANS:
Look left, right, and left again before crossing the street.
Cross at crosswalks or intersections.
Be sure to see and be seen. Avoid dark clothing.  Instead wear bright colors and use reflective devices such as vests and blinking lights.
Avoid costumes that may impair vision.
Make eye contact with drivers when crossing the street.
Stay alert and be on the lookout for cars traveling above the speed limit.
2016 Vests for Visibility Participating SHA Maintenance Shops:
Caroline County:
Denton Shop

508 Caroline Street
Denton, MD 21629
410-479-0770
Dorchester County:
Cambridge Shop

750 Handley Road
Cambridge, MD 21701
410-228-4977
Kent County:
Chestertown Shop

615 Morgnec Road
Chestertown, MD 21620
Phone: 410-778-0818
Queen Anne's County:
Centerville Shop

111 Safety Drive
Centreville, MD 21617
Phone: 410-758-0700
Somerset County:
Princess Anne Shop

10980 Market Lane
Princess Anne, MD 21853
410-651-1333
Talbot County:
Easton Shop

8265 Ocean Gateway
Easton, MD 21601-0745
410-822-3525
Wicomico County:
Salisbury Shop

660 West Road
Salisbury, MD 21802
410-677-4050
Worcester County:
Snow Hill Shop

5630 Market Street
Snow Hill, MD 21863
410-632-0511