SHA aims finishing most Rt. 12 repairs before the weekend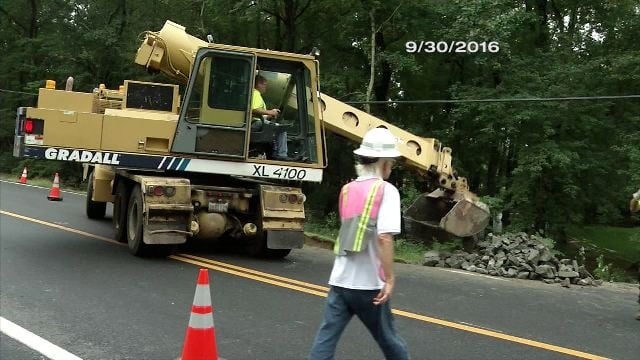 Across the Eastern Shore the  Maryland state highway administration says repair efforts are underway from damage sustained from last weekends flooding.
According to officials the worst of it is on Route 12 both in Snow Hill and on a portion of the road that washed away near Mount Olive Road.
As for what they are preparing to do for Hurricane Matthew should it hit officials say they hope that it's nothing too severe, but they will have to wait and see what this weekend brings.
"Bottom line before the storm comes in this weekend we will still have that one closure on Route 12 by Mt. Olive Church road because that's more significant and then we're looking very closely to what this weekends going to bring because that could be a whole other issue," said Dave Buck, media relations manager for the administration. 
As for a timetable on that break in the road on Route 12 Buck said that it will take several weeks before it can be fixed.
Looking toward this weekend Buck said drivers should use what happened on route 12 as an example of how serious flooding can be and why you should not attempt to drive through moving water.