Risk of injury for cheerleading "considerably higher", report finds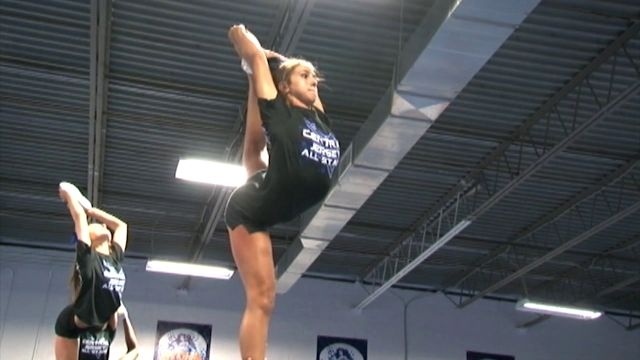 When you think of sports associated with concussions, football and soccer may be a few that cross the mind; however, you may not consider cheerleading.
The flips, sky-high tosses, and jumps make some cheerleading routines so dazzling and bring crowds to their feet, but it's the falls that Dr. Gerard Gioia says can seriously injure an athlete.
"We see kids in clinic who are cheerleaders, because there's been a fall, they weren't caught properly or the person trying to do the catching is kicked or kneed or is elbowed," explains Dr. Gioia.
Gioia, a pediatric neuropsychologist, serves as Chief in the Division of Neuropsychology at the Children's National Health System. His clinic in Salisbury is open every Friday, treating patients specifically for head trauma and injuries.
He tells 47ABC, sports in general have gained popularity over the past several decades among kids.
ABC News reports cheerleading specifically draws roughly three million young people, more than 400,000 at the high school level.
According to the American Association of Pediatrics ('AAP') the risk of "direct catastrophic injury"  is "considerably higher" for cheerleading. Injuries could result in "permanent injury, paralysis or death."
The known risks of injuries is why the Nor'Eastern Storm All Stars cheer and dance team says they stress the importance of progression when it comes to learning new tricks.
Jesseca Brown, a strength and conditioning coach at the gym, says the sport of cheerleading has come a long way in terms of injury prevention. especially when it comes to gymnastics.
"We've got multiple tumbling units that you use to start learning how to tumble and you've got your coaches working with you,so you're not just tumbling on a regular floor or out in the grass," explains Brown.
The gym is home to seven competitive cheerleading teams, amounting to about 120 athletes overall.
Part of it is the practice of progression, but Brown says another part is having extra eyes on the floor.
"Sometimes a stunt will move, so spots need to be able to move as well so there need to be back up people and there need to be the amount of people around in case something were to happen," she tells 47ABC.
As for Doctor Gioia, he stresses the importance of recognizing when a child is hurt and getting them medical help as soon as possible.
According to Gioia, there are no long-term effects of concussions if treated right away. For a full list of symptoms, click here.