National Physical Therapy Month promotes physical therapy as an effective alternative to opioids for pain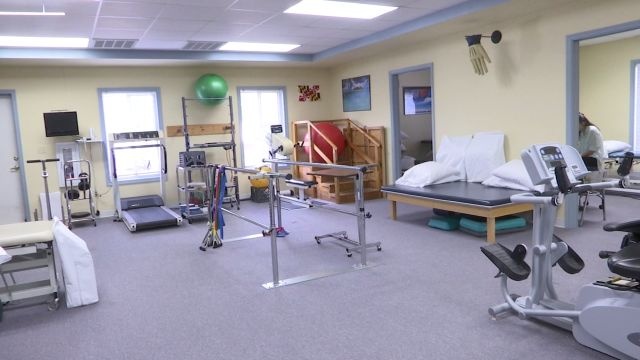 October is National Physical Therapy Month and this year, the American Physical Therapy Association, known as APTA, educates the public on the benefits of physical therapy. They use this month to dedicate a special messaging campaign every year.
This year they are focusing on the message that in some cases physical therapy is a safe and effective alternative to opioids for long-term pain management.
In 2012,  the CDC reported that health care providers wrote 259 million prescriptions for opioid pain medication, enough for every American adult to have their own bottle of pills. Also, every day, 1,000 people are treated in emergency departments for misusing prescription opioids.
Physical therapist Jen Hamilton at Tidewater Physical Therapy Rehabilitation in Salisbury says physical therapy can be a good alternative to pain medications for physical and mental health.
Hamilton says patients who manage pain with prescription pills were prescribed to them for a reason, but ultimately a patient must listen to their own body.
CDC guidelines suggest non-opioid therapy first but if needed, they suggest pairing opioids with non-opioid therapy.
Karen Horner has been coming to Tidewater Physical Therapy for 10 years and manages her pain with this combination approach.
Hamilton says medication can help but the benefits of therapy are often more long term. She says, "While it may hurt  in some aspect to do some of the things when we first ask, they find later that they actually feel better and then they realize that they can overcome this without having to use those heavy narcotics that are just blocking the pain anyways, they're not really getting rid of it so what we do is we help get rid of the cause of the pain."