Man arrested in connection with Salisbury Domino's armed robbery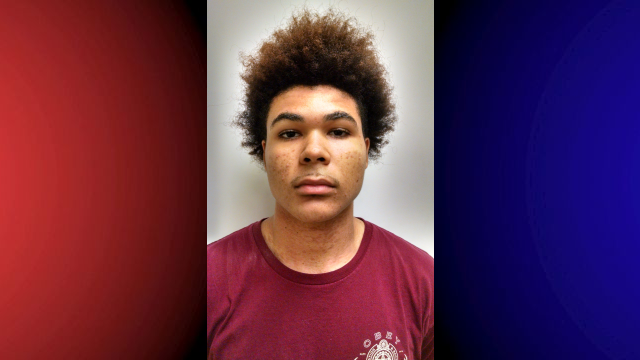 Police say one person has been arrested and charged as a result of a robbery investigation in Salisbury.
According to Salisbury Police, around 12:30AM on Tuesday, officers responded to Princeton Avenue for a reported armed robbery. The investigation reportedly found that a pizza delivery driver was robbed of the pizza that he was trying to deliver and an undisclosed amount of money. Police say the suspects fled the scene on foot in an unknown direction before police arrived.
Further investigation reportedly found that Dominos Pizza on South Salisbury Boulevard got a phone order for food to be delivered. The suspect reportedly asked for the delivery to be made to Princeton Avenue, but when the 51-year-old victim arrived on Princeton Avenue, left his car, and approached the home, it appeared to be empty. When the driver knocked on the door, the suspect opened the door, while the other suspects stood behind. The first suspect grabbed the food and then tried to pull the victim into the home. A struggle happened and the victim was reportedly able to get away and run to his car.
When the victim was running to his car, the victim was reportedly chased and knocked to the ground by the suspects who were reportedly carrying sticks and bats. The suspects reportedly then assaulted and robbed the victim of money, along with the food that was being delivered. Police say the suspects fled on foot, and the victim did get minor injuries, but refused medical attention. Police say the Wicomico County Sheriff's Office K-9 helped in the investigation, and made a K-9 track which did not find any other details.
 
Detectives have reportedly continued the investigation by interviewing witnesses, serving search and seizure warrants and collecting evidence, and they reportedly named suspect #2 as 17-year-old Lacaine Anthony Bivens, from Fruitland, Maryland.
Bivens was arrested last Tuesday and charged with the robbery. On Tuesday evening, members of the Capitol Area Region Fugitive Task Force reportedly found Bivens and arrested him without any problems.
Bivens was reportedly charged as an adult and taken to the Wicomico County Detention Center where he is being held on a $25,000 bond.
 
Detectives are reportedly continuing the investigation to find the other two suspects. Suspect #1 is reportedly being described as being 16-19 years of age, and wearing a dark colored hooded sweatshirt. Suspect #3 was reportedly described as being 18-25 years of age.