Laser therapy could be a relief for animals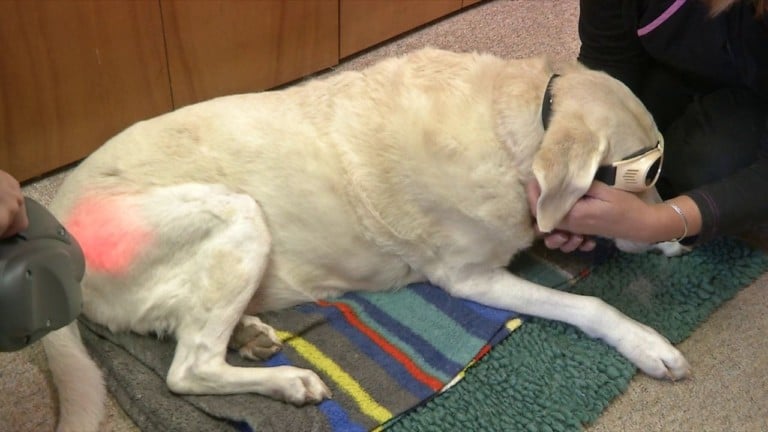 Chessy is a 12 year old lab who has arthritis, but local veterinarians say a new pain relieving alternative called laser therapy can help alleviate symptoms.
 
"So, it uses basically a specific wavelength of light, which then increases cellular activity, it increases blood flow to an injured area," says Dr. Emily Humphries, a  veterinarian from the Eastern Shore Animal Hospital.
Dr. Humphries took 47 ABC through what a typical laser therapy session would look like. She says this service is mainly used to treat long term chronic conditions, but can also allow injuries or wounds to heal quicker too.
"Broken bones, lacerations, bite wounds, routine spays and castration," says Dr. Humphries.
She says as of right now, it is unknown if there are any long term side effects, but one side-effect she does notice after a dog has undergone a session is soreness.
"Sometimes there can be a little bit of discomfort the following day just because of that increased activity at the cellular level," says Dr. Humphries.
Although Dr. Humphries admits this type of therapy is still in its early stages, she hopes this will eventually replace or can work in conjunction with medication.
"Before we were having to reach for things like Tramadol which is kind of in the opioid type family it's a really nasty tasting pill so it's difficult to get it in your animal so I'm hoping that you know that along with things like glucosamine it's just going be a multi-modal approach to this chronic pain," says Dr. Humphries.
Folks at Eastern Shore Animal Hospital tell us a session can cost about 15 dollars.