Daycare controversy in Salisbury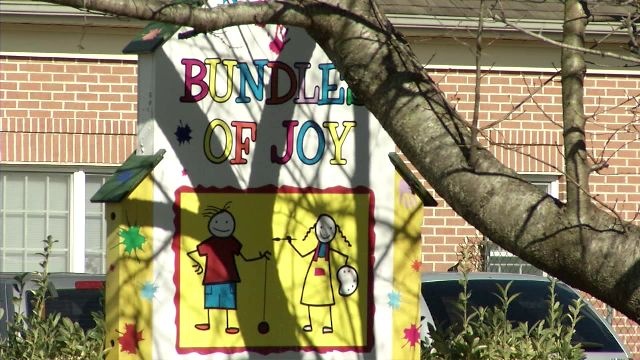 It's not uncommon for a parent unhappy with their childcare service to take to social media to voice their concerns, but in Salisbury the case is a little  William Toadvine, the father has quite a social media following and took to Facebook to explain his dissatisfaction with Bundles of Joy in Salisbury and how they handled his son.
The alleged incident in question happened Wednesday October 19, Toadvines 2-year-old son came home, allegedly with bruising over his eye. Toadvine said there was no incident report. So he took to Facebook, using his social media to express his dissatisfaction.
Toadvine said originally he was giving the daycare a chance to give him an incident report and did not put their name out there because he didn't want to harm their business.
By Friday though Toadvine began putting their name out on his social media because he wanted to the community to know what was going on.
"I want answers. I want attention from them saying 'hey look we made a mistake, we're going to make some adjustments within our staff and we're going to handle your problem," Toadvine said in a sit down interview with 47 ABC. 
Monday, four days after the alleged incident, Toadvine claims he finally got the incident report. However he said things didn't line up, the date on the incident report said Oct. 21, Friday, the incident happened on the 19th.
The incident report issued did explain that his son had fallen and hit his head against the fence, hence why the child had a bruise over his eye.
47 ABC went to Joy Barker, owner of the daycare for answers. Barker answered every question.
Barker said the reason why the dates don't line up is because on the day in question the boy's grandmother did not want stay and sign the incident report. So the report was written that day, but not filed until Toadvine requested it on Friday.
"Itwas written on Wednesday, but when it's published from Life Cubby it will publish with the date that it was published," Baker said. "Grandma did not have time to wait for the incident report to be typed up and published for her."
Toadvine said he has filed a report against the daycare with child services, but said he will take down all of his Facebook posts if he is given an apology from the daycare.
Toadvine withdrew his child from the daycare that Friday.