UPDATE: DSU boosts in HBCU ranking, new report finds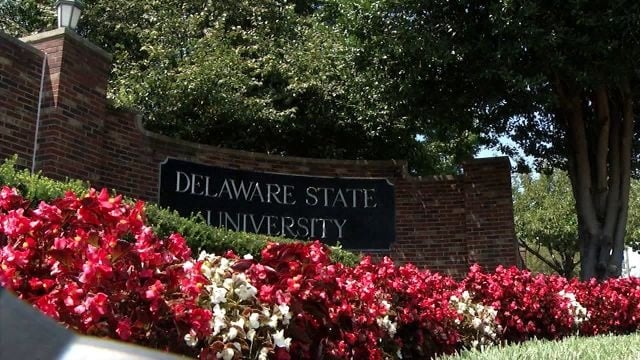 Delaware State University ("DSU") is moving up in the ranks, according to the U.S. News & World Report's annual rankings of historically black colleges and universities ("HBCU").
DSU has moved from a tie for its 21st place last year to 14th. DSU President Dr. Harry Williams says they're pleased with the report, and it's a validation of what they're investing into the school.
"We pride ourselves on our diversity, and we pride ourselves in our heritage and our legacy of being an institution that started to serve an under-served population," says Dr. Williams.
The magazine's rankings are strongest based on retention and graduation rates, carrying 27 percent of the criteria scoring. The other categories are peer assessment, faculty resources, student selectivity, financial resources, and alumni giving.
According to Dr. Williams, last year's retention rate of 72 percent was a school record for DSU. He credits partnerships formed by the university helping students stay in school.
"One particular partner is the Bill and Melinda Gates Foundation, which they identify Delaware State University as an institution that really took pride in working with students from first generation, low income background and supporting those students through that process," he explains.
Students 47ABC spoke to say they're attracted to the diversity that comes with attending an HBCU. 75 percent of the DSU student body is African-American, 14 percent is white, and 11 percent is Hispanic.
Carlos Ortiz, a freshman music major, transferred from Delaware Technical Community College and did consider not attending an HBCU; however, he tells 47ABC he has no regrets over choosing DSU.
"The people here are just kind and genuine and with a lot of the racism that's been going around the country…when I come here, I just don't see that. I mean, everybody loves everybody no matter what nationality you are," says Ortiz. "Everybody loves each other."
Demetrius Hall, a freshman mass communications major, is a New Jersey and says he visited many HBCU's before committing to being a DSU Hornet.
"I didn't want to go to a place where it's predominantly white and be one of the only few black people there. I've done that before with high schools and stuff, and I did not like it," explains Hall. "Academically, I feel like I'm getting what I'm in debt for."
According to Dr. Williams, the goal is have an 80 percent retention rate by the year 2020. He also says an increase in alumni donations have helped boost DSU's ranks on this report.
For a full list of the magazine's rankings, click here.