Somerset County celebrates its 350th anniversary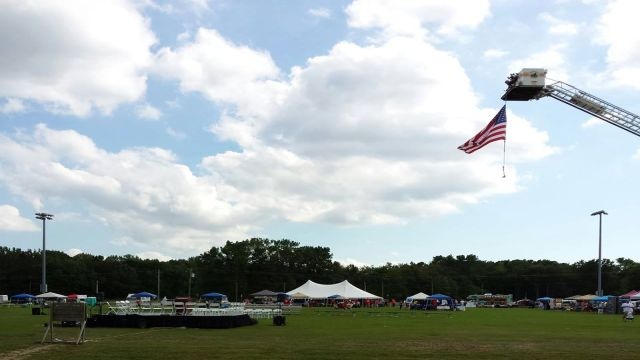 Somerset County celebrated its 350th anniversary Saturday and 47 ABC was there for the occasion. Somerset was chartered in 1666 and its flag designed in 1693. At that time Somerset County included all of Worcester and Wicomico counties, plus part of Sussex County.
"What we've made an attempt to do is to populate this field with a little bit of a slice of everything the county has to offer from A to Z," said Clint Sterling, Somerset park director.
Saturday also served as the 156th anniversary of the battle of Antietam. Known by people in the south as the battle of Sharpsburg. On this day, 27,000 people were killed and wounded and right behind me. The event had the original confederate flag on display. The last time it was seen was on the day of battle. The event had a variety of participants, like the Eastern Shore's Negro Baseball Hall of Fame.
"Our team started in 1910 and lasted until 1984 we were the longest black baseball team on the east coast," said Oaksville's Kirkland Hall. " We 're one of the few teams including black baseball that to have our own baseball field."
Among the hall of fame, there were also blacksmiths, garden clubs, D.A.R.E, MDSP and the humane society. On our way out we stopped by the Smith Island Cake booth to taste their 10 layer lemon chocolate cake which they gave out for free all day. The celebration ended with a speech from some community leaders and a fireworks show.  47 ABC asked folks to describe Somerset in three words and what rang the loudest was; family, community, and heart.