Shopping Center could be coming to South Salisbury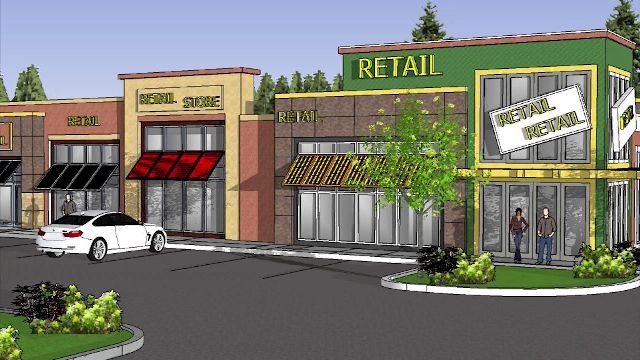 The old McDonald's and 7-Eleven across the street from Salisbury University could soon become  a shopping center if everything goes as planned. The concept design is set to presented to the Salisbury and Wicomico County planning and zoning commissions next Thursday.
Keith Fisher, the architect behind the design saying the new mixed use store front is just the latest of projects aimed at making the city a more attractive place to settle down.
"These sort of more sophisticated designs,elevated efforts I think really lend to allow more people to feel like Salisbury is a great place to live and the retailers are starting to recognize that," Fisher said.
 
The new center is expected to be a mixed use commercial space, meaning it has the potential to host both restaurants and shops. 
With it's convenient location right across the street from the university business specialist for the city  Laura Kordzikowski believes it will only help the trend of students spending their money locally.  
"We've seen more students venturing off campuses patronizing our small locally owned businesses," said Kordzikowski. "They're coming to Third Friday's, they're coming to First Saturdays  so I think these developments have really kind of spurred them to venture off of the university campus."
Students like Neadria Hazel  who said  she hopes the new shopping center will have another 24/7 convenience store to replace the voice the 7-Eleven left. 
Hazel would ultimately  the new center won't only benefit students, but the city too.
"I think it's nice to bring more students and like, people are going to be more attracted to the school, it's going to be a bigger name now and it's going to bring more money in for the school and the students and the city itself."