Maryland finally to look at adding another Bay Bridge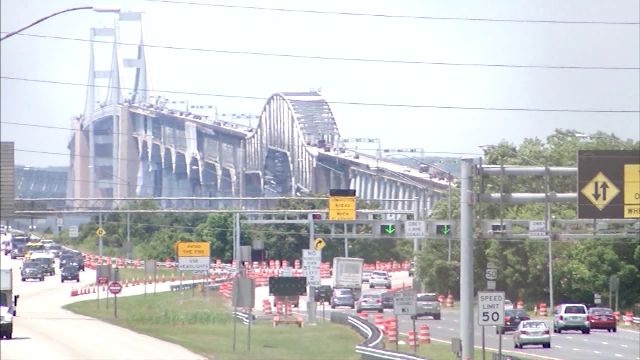 After prior efforts have failed Maryland will finally take a look at adding a new Chesapeake Bay crossing.  
Gov. Larry Hogan (R-MD) announced Tuesday that the state will start a study that will identify a location and where possible funding would come from. 
Last week the Maryland transportation authority approved a $5 million environmental study that will examine what environmental consequences building another crossing would have, as well as what it would do for traffic. 
Just last year Sen. Jim Mathias had introduced legislation that would essentially do the same thing,  however that fell short in the House. 
Wednesday 47 ABC caught up with a very happy Mathias who was smiling about governors decision and the news he would be having his first grandchild.
"Hopefully my grandchild will be one of the first to travel across that new bay bridge wherever it might be and this doesn't mean it's going to be right there with the other two but this enables, the environment study, to happen and where it might best be put," Mathias said.
Officials say the environmental study could take up to 48 months to complete.