Blunt Rochester sets eyes on D.C. after primary win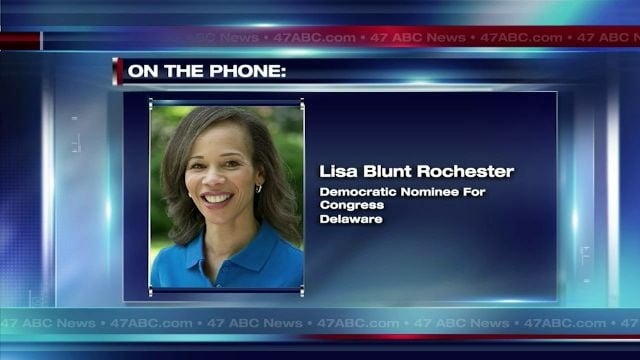 Delaware Labor Secretary Lisa Blunt Rochester bested State Senator Bryan Townsend for the democratic nomination for congress and now has a chance at making state history.
According to the state elections department,  Rochester took home 44 percent of the vote  to Townsend's 25 percent.
If she wins in November, Blunt Rochester  would become the first African-American and the first woman to be voted to Congress from the first state. 
Blunt Rochester said  the possibility of making history this fall hasn't really set in. However she's begun to realize what it means, just based on the number of young girls who want to take selfies with her and the adulation she's received from older voters. 
As for what she believes was key in her victory, she said two things really stood out to her.
"The focus on jobs and the economy was one of the major things that I heard and then the second thing that I heard from voters up and down the state was that we focused on positivity and bringing people together," Blunt Rochester said.
Blunt Rochester will take on republican Hans Reigle, green party candidate Mark Joseph Perri and Libertarian Scott Gesty in November.