Bennett Field Hockey Shuts Out St. Michaels To Win 3rd Straight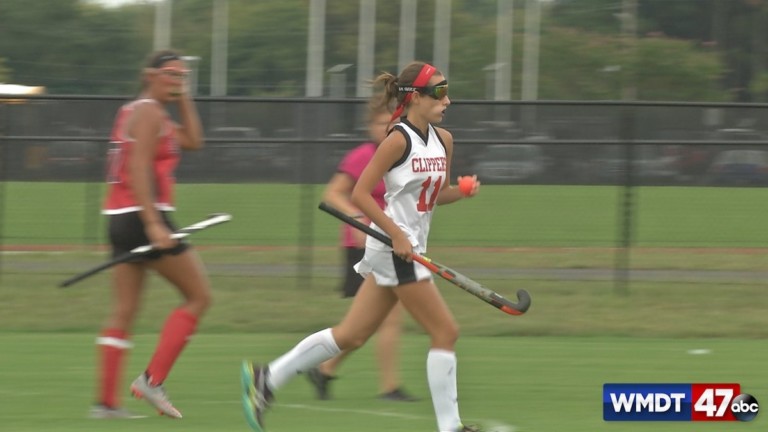 The James M. Bennett field hockey team earned their 3rd straight win Wednesday afternoon after they shutout St. Michaels 3-0. The win improves the Clippers to 3-1, while the Saints drop to 0-2.
The Clippers would go on the attack early in the first half. After drawing a corner, Kayla Wells would send a pass from the top of the box to the far corner where Kelli Moreno would slam it home. Then just minutes later, Zoe Sheller would double the lead after she rocketed home a shot on a breakaway from the right side. Bennett would take a 2-0 lead into the break and continue to press in the second half. The Clippers would send several shots on goal but Julianna Burns would come up with several great saves in goal for the Saints. Bennett continued to push though and would finish off the scoring on the day after Wells took a pass off a corner, and would rifle it in from the top of circle.
Bennett returns to work on Monday when they host Easton, while Saint Michaels host Stephen Decatur on Thursday.