Beach reopens at Cape Henlopen with end of plover nesting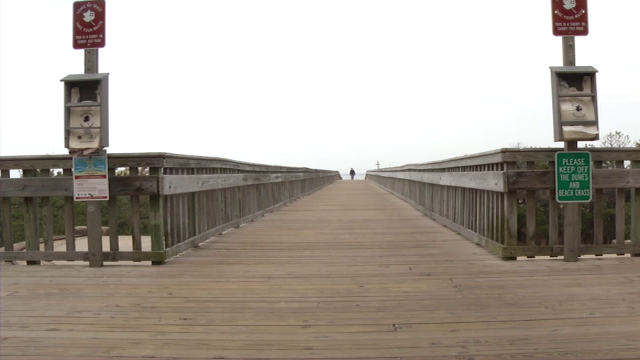 (AP) – State environmental officials say a stretch of ocean beach at Cape Henlopen State Park have reopened now that the nesting season for piping plovers has come to an end.
Officials say the beach area between Gordons Pond and Herring Point, and beachfront along the oceanside of The Point on Cape Henlopen have reopened, making the beach accessible for fall surf-fishing.
 
But the bay side of The Point will remain closed until Oct. 1 to accommodate migratory birds that pass through Delaware on their way to wintering grounds to the south.
 
Officials say this year's nesting season produced 13 fledglings plovers, a species listed as threatened under the Endangered Species Act.
 
Meanwhile, surveys continue at Cape Henlopen for a threatened plant species, the seabeach amaranth.