Avoid flooded roads and heed roadway signs in Worcester Co.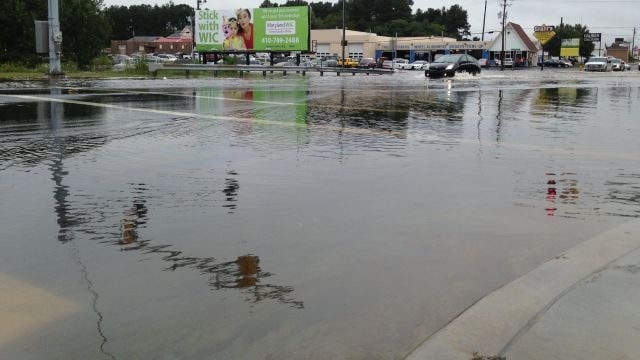 County officials have said that , "Prolonged periods of heavy rainfall have caused flooding on numerous county roads in Worcester County, particularly those that cross the Pocomoke River."
According to the release, Public Works crews are closing Sinepuxent Road due to a sinkhole between Mary Road and Lewis Road.
Officials note that those who do not have to go out today are urged to stay off the roads. However, those who do have to go out are asked to travel using the main highways and continue to be alert for signs of flooding.
As always, when encountering flooded roadways do not attempt to drive through standing or moving water. Instead, turn around and take another route. Higher than average water levels are expected to continue along many roadways throughout the day today.
Worcester County Public Works and Emergency Services, in cooperation with the Sheriff's Office and other area law enforcement agencies says they are placing warning signs and barriers in locations where known flooding has occurred.
Officials say note that due to the number of flooded roads, limited resources are being taxed; therefore, some roadways that now have or may have standing water later today may not be posted, so continue to exercise caution.