After 170 years, remains of US troops return from Mexico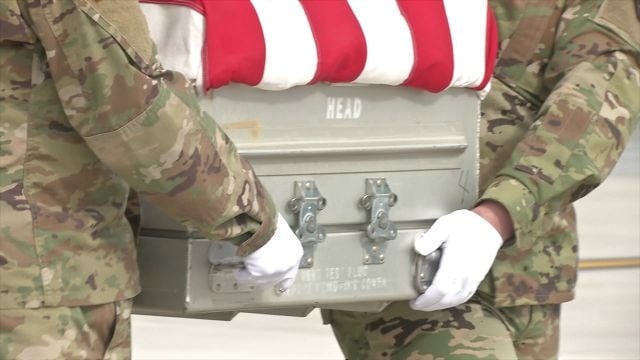 Remains of U.S. troops who died in the Mexican-American War have returned from Mexico for forensic study that might determine where they were from and how they died.
Several sets of remains arrived Wednesday at Dover Air Force Base in Delaware, home to a military mortuary.
 
Remains were welcomed with a solemn ceremony. Flag-draped cases holding the remains were moved from an airplane and transferred to vehicles.
The Army says troops from several states, including Mississippi, Ohio, Tennessee and Texas, fought in the Battle of Monterrey in 1846.
Dr. Hugh Berryman, a forensic anthropologist with Middle Tennessee State University, says most of the remains are highly suspect of belonging to soldiers from Tennessee.
"How do you repay people who gave up their lives for this country? Like these men did? The honor we get today [Wednesday] is just a part of what they deserve," explains Dr. Berryman.
Archaeologists reported discovering 10 sets of skeletal remains in 2011, with bone measurements that indicated they were Americans.