West Salisbury L.L is World Series Bound!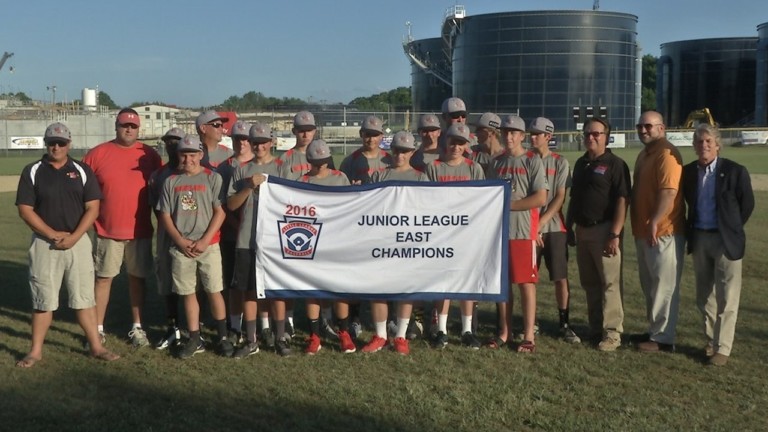 The West Salisbury Little League team punched their ticket to the World Series on Wednesday after they pulled out a 7-6 win in 12 innings in the East Regional Championship game. The team now heads to Michigan where they will take the field on Sunday with a chance to continue their incredible tournament run.
Thursday night the team got a special send off from the community as family and friends made their way down to the West Salisbury Little League field to hear from their coaches and community members. The day became even more special as their teammate Ethan Peterman was able to re-join his team after missing the last couple weeks after being in a serious car accident. The team said they had dedicated their run to him, and couldn't be happier that he now has the opportunity to play with them in the world series.