UPDATE: Two juveniles reportedly arrested in connection with pizza delivery robbery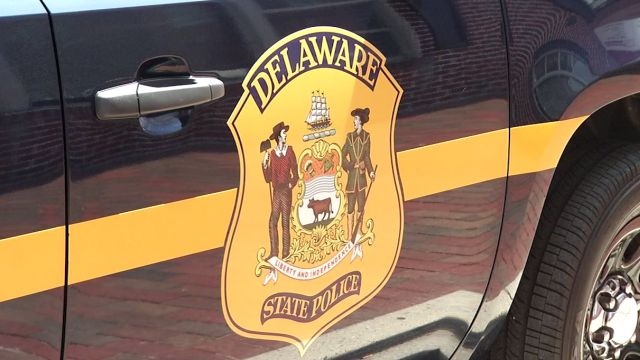 The Delaware State Police say they have arrested two juveniles for robbery after they were caught stealing bicycles on Sunday.
At Chestnut Ridge, around 7:50 PM, troopers were apparently dispatched to the community pool within the Reserves at Chestnut Ridge, for a reported theft of bikes.
According to the report, the victim explained to the trooper that while he and his wife were swimming, two young men took their bikes from the bike rack and rode off. A description of the young men and the bikes was apparently broadcast across the radio, and the two suspects were apprehended by the Camden Police Department within 20 minutes.
Officials say that a computer inquiry into the two young men revealed they were wanted by Troop 3 for a robbery that occurred on Sunday, June 12.
In that incident, a 22 year old male pizza delivery man, employed by Papa John's Pizza, reportedly tried to deliver a pizza to an address on Fox Hollow Drive, and found that the address did not exist. The delivery man apparently stopped at another address on Fox Hollow Drive and spoke to the resident, and the homeowner confirmed that he did not order a pizza.
As the driver apparently began to leave the neighborhood to make his next delivery, he reached the intersection of Fox Hollow Drive and Fox Run Drive and was approached by three suspects that said they had ordered the pizza. Officials say one of the suspects pulled out a handgun, while another was holding a baseball bat.
According to the report, the three suspects demanded money and the victim's cell phone, and the victim complied handing over money and his cell phone. The armed suspect apparently then punched the victim in the face, and the three suspects ran away. The victim was reportedly not injured.
The juveniles were taken back to Troop 3 where they were reportedly charged with theft under $1500 and conspiracy third for stealing the bikes. They were apparently also charged with robbery first, conspiracy second, and possession of a firearm during the commission of a felony.
Officials say they were committed to Stevenson House in Milford on $42,000 secured bond.
According to the report, the third juvenile suspect in the robbery has been identified, but has not yet been arrested.