UPDATE: Statements released on Cambridge Chief of Police's reinstatement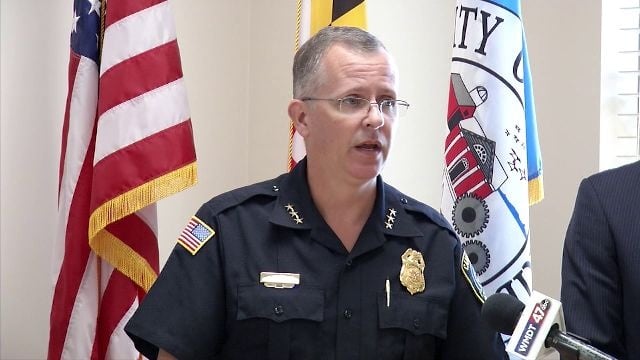 Cambridge Chief of Police Daniel Dvorak confirmed with 47 ABC earlier on Tuesday that he had been reinstated.
The Cambridge Police Department has now released a couple of statements regarding this matter.
The first comes from City Manager's Office:
"City Manager Sandra Tripp-Jones announced that she has reinstated Chief Dan Dvorak to his position of Chief of Police in good standing. She, with the Mayor and City Council, is satisfied that the process worked effectively and quickly and is pleased that Chief Dvorak has returned to duty."
Second, Chief Dvorak himself released a statement:
"Last week some concerns were raised about equipment in my possession that I used in my computer management role with the Newport Police Department. I was placed on administrative leave while this was investigated. Once I received a statement from Newport confirming I was authorized to possess this equipment I was reinstated. All cases such as this must be investigated completely, and unfortunately to do it properly it must be done confidentially. I am very pleased to be back to work so I can continue to serve as your police chief."
47 ABC reached out to Chief Dvorak who tells us the the equipment found was a laptop computer and an Aircard. Chief Dovorak says he used that equipment in his previous place of employment for technical support and would occasionally use it to help out the Newport Police Department.