UPDATE: Man identified in Assateague National Seashore drowning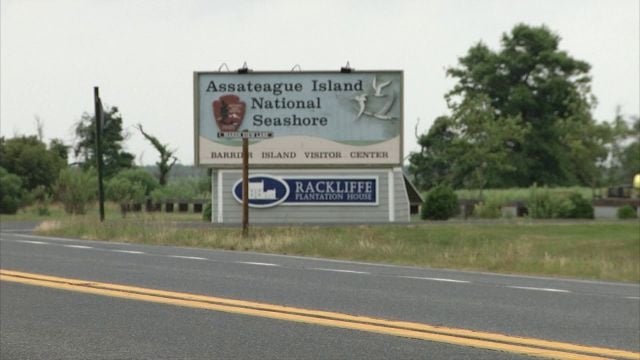 A man has been identified in the drowning at the Assateague Island National Seashore that happened Tuesday afternoon.
According to Liz Davis, Chief of Interpretation and Education with the Assateague Island National Seashore, the man who drowned has been identified as 45-year-old Charles "Chuck" Poole of Trappe, Pennsylvania. The National Park Service says that Poole's son was not reported to be injured, and that he was able to get back to shore just fine.
Officials say that they are not sure how exactly Poole drowned, but that there was a really strong surf at the time and that Poole had difficulty in the water. Davis also confirmed that Poole and his son were swimming outside of the lifeguard zone, but a lifeguard was a part of Poole's rescue efforts.
Liz Davis from the National Park Service also says that she is not sure who alerted authorities but that Poole and his son were at the beach with Poole's wife and a group of people.
Officials say the incident happened around 1PM.