Two arrested on drug charges in Dover, police say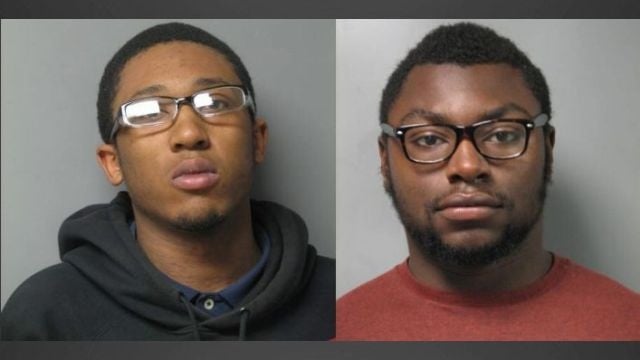 Two men were reportedly arrested after a traffic stop where police found heroin in their car in Dover.
Dover Police say that two men were arrested after a traffic stop in which it was found that they had 47 bags of heroin.
19-year-old Juwan Guy and 21-year-old Marvin Farlow were reportedly stopped for an equipment violation on Forrest Avenue Thursday when officers smelled marijuana in the car during the stop. The officers reportedly got K9 Britt to conduct a smell test of the car. Police say, K9 Britt called attention to the car, and officers discovered 47 bags of heroin inside.
Both Guy and Farlow were reportedly released on $10,000 bond on the charges of possession with intent to deliver heroin, conspiracy in the second degree, and possession of drug paraphernalia.