Troopers respond to several DUI related crashed over weekend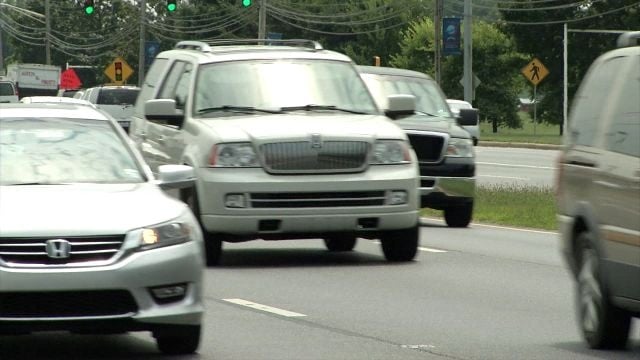 Maryland State Police troopers say they conducted multiple traffic enforcement operations over the weekend, but despite their efforts, were still apparently called to more than one dozen crashes involving suspected impaired drivers, including one that involved the team leader of the DUI enforcement unit.
During the weekend, troopers statewide reportedly made more than 4,700 traffic stops and issued more than 3,100 citations and 3,000 warnings.
Officers say they were involved in sobriety checkpoints and special enforcement initiatives in various counties, and troopers arrested 71 impaired drivers statewide.
According to a release, despite those efforts, troopers were called to respond to 15 crashes that involved suspected impaired drivers. Those crashes reportedly included three each in Prince George's and Howard counties, two each in Charles and Wicomico counties, and one each in Caroline, Harford, Worcester, St. Mary's and Cecil counties.
Officers say that although there were multiple injuries, no fatalities occurred in these crashes.
The State Police Impaired Driving Reduction Effort, or SPIDRE Team, was working DUI enforcement in Prince George's County, where they apparently arrested seven impaired drivers over two days.  
According to the release, the team leader, 1st Sargent David Ryan, was patrolling Route 193 at about 3:30 AM on Saturday, when his patrol vehicle was hit in the right front by a driver changing lanes. The 19-year-old driver apparently had a learner's permit and was arrested for driving impaired.
Neither he nor 1st Sargent Ryan was reportedly injured, and this is the second time 1st Sargent Ryan has been hit by an impaired driver while working DUI enforcement with the SPIDRE Team.
Officers say in Howard County, a motorcyclist tried to drive between two vehicles while traveling east on I-70 at Route 29 shortly before noon yesterday. He apparently lost control and was ejected from his motorcycle, and the investigation indicates he was driving impaired.  When a friend of his, also driving a motorcycle, stopped at the scene of the crash, he was reportedly arrested by troopers for operating under the influence.
In Wicomico County, troopers were apparently called to Mt. Hermon Road and Forest Grove Road in Parsonsburg Friday afternoon, for a single vehicle crash involving a moped.  The moped operator apparently lost control of the vehicle and fell off. Officers say he was subsequently charged with DUI and related traffic charges.
State troopers work daily to identify and remove impaired drivers from Maryland roads. So far this year, Maryland state troopers have reportedly made more than 338,200 traffic stops and almost 4,400 arrests for impaired driving.  
Please do not drink and drive.