The new and improved Preston Elementary opens its doors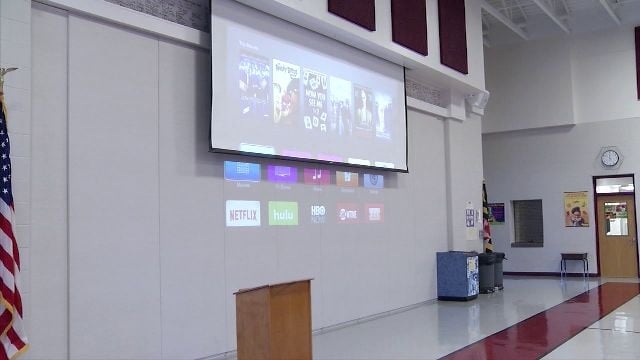 The four year wait proved well worth it Monday at Preston Elementary School as the newly renovated school held its rededication ceremony, opening its doors to students and their families.
The state first gave approval for the project in May 2012, however the initial project costs came in way too high. Eventually the project was redesigned and construction started in April of 2014.
Teachers say the two year process was a bit difficult, but the final product was well worth the wait. 
"We are thrilled, its been a long couple of years, but we are just so excited to have a brand new building, brand new facility I know that the kids cannot wait to see what the school looks like tomorrow," said Principal Dr. Karli Clow.
Clow says students will be kept cool in the summer and warm in the winter with a geothermal system, which pumps water beneath ground to use the the natural temperature of the Earth to heat and cool water based on season then have it pumped back into the school. The system takes less energy to heat and cool the water than a traditional HVAC system,  significantly cutting down on costs.
However Clow said she's most excited about the school's brand new gymnasium.
"Definitely the gymnasium, I would probably say gymnasium first. I have a full fledged gymnasium and then also the wifi. We are wired from one end of the building to the other," Clow said.
Also on that list, the brand new media center which used to be the size of a large classroom now it has several different nooks and crannies where students can sit down and enjoy a book and also has places where classrooms can meet up.
The school also features solar energy panels on the roof to cut down on energy costs.
Officials say Preston Elementary is the first construction project in the county to utilize calculated energy performance contract savings to fund capital costs.