Record cash awards at 43rd annual White Marlin Open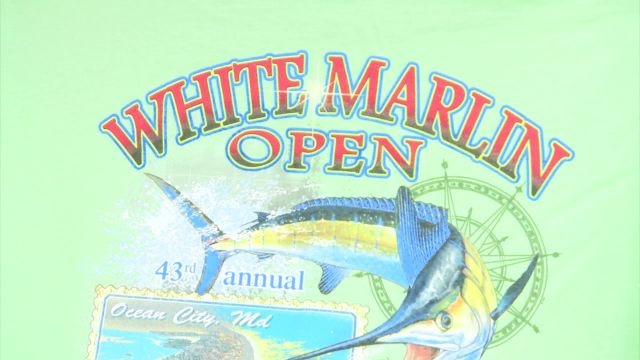 From the fishing industry to local restaurants, the town of Ocean City will be working its tail off as anglers from around the world gather for the White Marlin Open.
329 boats are registered at the 43rd annual billfish tournament, with more than 4.4 million dollars in cash prizes for fishermen and women who can reel in the biggest catches.
This will include at least one guaranteed one-million dollar winning fish, according to event officials.
Jim Motsko, president and director of the White Marlin Open, tells 47ABC the organization itself puts up 50,000 dollars with the remainder coming from entry fees.
"This is the end of a long struggle to get all of these people here," says Motsko. "We had registration yesterday [Sunday] now it's just…lets go fishing and have fun. We want to thank everybody for attending."
Of the roughly 300 boats, Motsko explains about 2,000 anglers will be competing for that prize money; however, they aren't the ones reeling in cash this week. The event can draw five to six thousand people each night, which means big business for the area.
"We work…a lot of hours, yes we do from getting up at four to watch and make sure our ice guys are serving ice on the board and then we close at two in the morning," explains Scott Lathroum, owner of the Reel Inn.
Lathroum describes the white Marlin open as the town's busiest week. He says waves of customers start forming at his restaurant everyday around 3 p.m. with a steady flow of business throughout the evenings.
"It's a fun week, it's a hard week but it's a lot of fun," he says.
Motsko says the annual tournament can easily generate 20 million dollars in revenue for the town of Ocean City.
"We draw people from all over the country," he says. "We have a lot of what you call high rollers. These 40, 50, 60, 70, 80 and 90 foot vessel show up and they're not afraid to spend their money."
We're told boats are expected to return to the docks between 6 p.m. and 6:30 p.m. each evening. Final weigh ins are set for this Friday, with awards on Saturday.