Operation Summer Harvest a success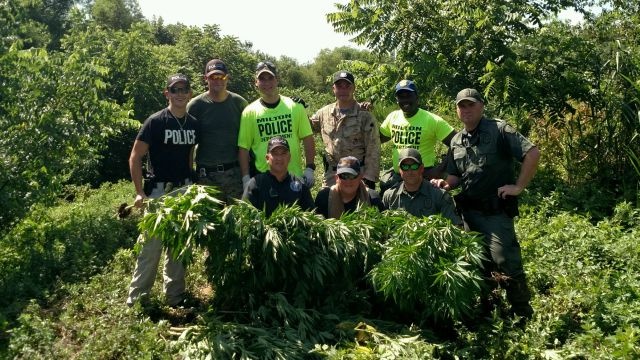 A two month joint counterdrug operation involving the Milton, Ocean View, Dagsboro, Georgetown, Selbyville, Delmar, Natural Resources Police Departments, DSP, DEA, DSP Aviation, Delaware and Maryland National Guard Counterdrug Units apparently resulted in a seizure of 107 marijuana plants on Thursday.
The seized marijuana has an estimated street value of $214,000.
This is an ongoing mission so the exact location(s) of the seizure(s) have not been released. Law enforcement officers did say this seizure occurred in Southern Delaware around the Ocean View/ Dagsboro area.
Chief Longo and Chief McLaughlin collectively agreed this operation was a success and is the first of more foreseeable joint operations.
Chief McLaughlin stated "law enforcement agencies in Sussex County are partnering their resources like never before in our efforts to combat the issues affecting us all".
Chief Longo said, "Our goal is to bring more local agencies in on future missions and expand the number of opportunities we can partner our resources to help maintain the quality of life in Sussex County and our communities".  
    
Agencies who participated in today's Operation Summer Harvest were from Milton, Ocean View, Dagsboro, Delmar, DEA Natural Resources and DSP Aviation.
Questions regarding this press release and operation can be directed to Chief Robert Longo, Milton PD at 302-684-8547 and Chief Kenneth McLaughlin, Ocean View PD at 302-539-1111.