Ocean City family vacation turns fatal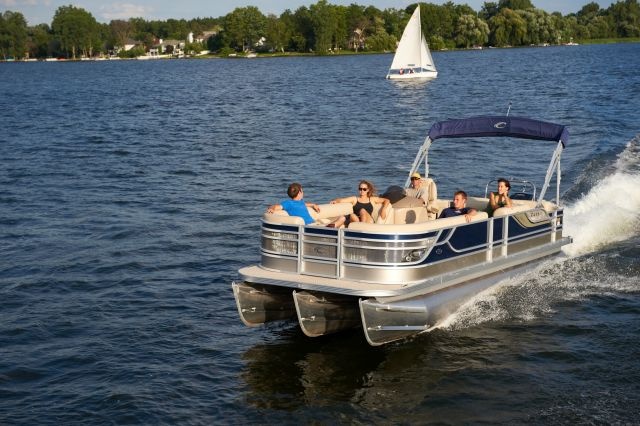 Wednesday evening an Ocean City boat rental company,  stayed open despite the fact that hours before two children fell off of one of their pontoon boats, hitting the propeller.
47 ABC watched as Under the Bridge Watersports prepared a group of folks to head out onto the water, despite the fact that  hours before  two children from New Jersey fell off the front of one of their pontoon boats, hitting the propeller.
"The accident happened just below the inlet," said Candy Thomson, Maryland's Natural resource police spokesperson. "This is a very popular area known as the wedge where people like to pull up on the sandbar and enjoy the day."
The two children have yet to be identified but the 11 year-old survived with injuries and the nine year-old died. This makes the youngest boating fatality victim out of the 12 others in the state of Maryland.
47 ABC approached the folks working at Under the Bridge Watersports for more information  but they told us that ownership directed them not to talk to the media on camera about the fatal incident. But one employee did confirm with 47 ABC over the phone that the boat they rented to the family from New Jersey was over capacity. The stated that 15 people got on board when 14 is the most allowed on that size boat.
Candice Beghtll lives in Ocean City  and has rented boats in the past. She admits there are very few requirements to get behind the wheel of a watercraft.
"My younger sister has never driven a boat and she went and rented it for the day," said Candice.  "Anybody can go rent a boat they don't have to be licensed most people do it for fun with their family for the day. And with the lack of real training behind the wheel in an emergency situation,  an inexperienced driver may not think to kill the motor if someone goes overboard."
According to Maryland Natural Resources Police  in the past two weeks alone, there have been four similar boating incidents in Ocean City involving rental watercraft. On July 31st, a New Jersey woman was seriously injured when she fell off a rental pontoon boat and the propeller severely injured her face and leg. A week later natural resources police say a rental pontoon boat ran aground in the Isle of Wight Bay. They rescued a man who fell off the boat and was bleeding profusely from a severed artery in his arm was also an injury from a boat's propeller.
Tomorrow  47 ABC plans to approach state law enforcement about these types of incidents  to find out if something is being done to address it.