History of the the Bay's buyboats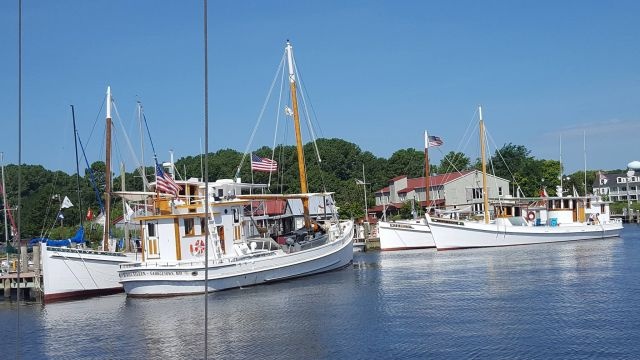 Some say, the history of buyboats is more interesting than any other ordinary boat. At one point, it was a means for survival on the Chesapeake Bay.
"Back some time ago, people couldn't get to places to buy what they needed so they would get on one of these boats or say a farmer down there had a crop and he wanted to get it to the market, they'd go to Baltimore because that's where the market was and that's the way they got those products up there," said the Eastern Shore's southern fleet Captain, John England.
These boats are similar to steam ships and were prevalent on the Bay from the late 1800s and on.  They served as a major form of transportation for people and allowed them to sell things to the market for profit as well as buy things for their families.
Today the Chesapeake Bay Buyboat Association is made up of the Northern and Southern Fleets. The Northern Fleet is under the command of Captain Kevin Flynn, with the Southern Fleet under the command of Captain John England.
"That was the most efficient way to get it to market. Which meant even people that lived maybe within 30 miles of Richmond didn't go to Richmond, because it was too hard to get to, it was easier to get on a boat right where they lived and go to Baltimore," said England.
For more information about the history of the buyboat's and their association visit their facebook page.