Gov. Markell signs two tick control bills into law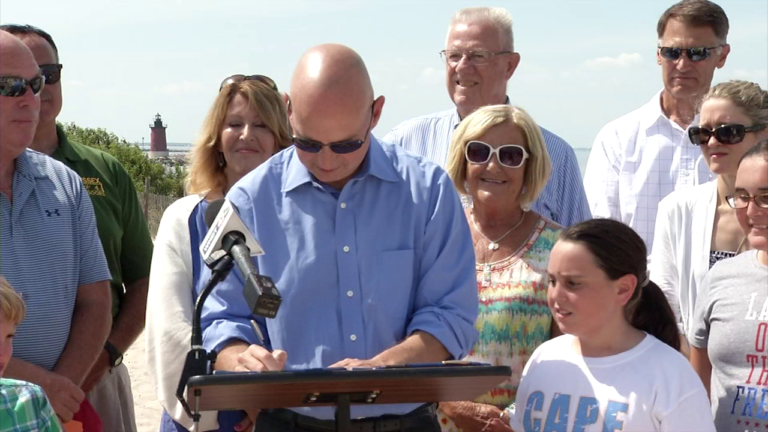 With a growing concern for lyme disease in Delaware, Governor Jack Markell took initiative on tick control today signing two bills into law.
The first House bill focused on tick control. DN-REC can now go on public and private land after permission to conduct research on tick habitats, tick-host animals, and tick vegetation.
The goal is to develop and implement a statewide Integrated Pest Management strategy for tick control.
The second bill created The Lyme Disease Education Oversight Board to better understand the disease. The Governor-appointed seven-member board will be within the Department of Health and Social Services.
Governor Markell tells 47 ABC that this was a work in progress for quite some time, but it was the brave testimonies of many people diagnosed with Lyme disease that put the work into action.
"One of the things I really appreciate is the fact that people have been open and honest and candid with their stories because I think when folks do that we all recognize what an issue it is and the fact that they've been able to turn their personal you know issue into something positive for others you know is a great statement on their behalf," explains Gov. Markell. 
After several years in the making, Governor Markell hopes these two bills will be instrumental in combating the tick control issue and lowering the number of cases of Lyme disease victims in Delaware.